You have noticed that cartoon videos are becoming popular and common day by day and are covering almost every field of life. You may have come across different advertisements that include cartoon characters that appear to be very unique and appealing ideas.
Similarly, not only in an advertisement, animation has a strong impact on other fields like education, business, media, etc. But the point to be pondered is how this animation is made and which tool is being used for this incredible work.
There are lots of platforms in the market but Doratoon is exceptional as it contains lots of amazing features and tools. Let us look at further info about Doratoon in our given review article. 
Doratoon – Best and Incredible Cartoon Maker
There will be no exaggeration in saying that Doratoon is considered one of the efficient and freely available online platforms. It is providing a great interface for its users to create different cartoon videos using amazing and advanced tools.
If you are a beginner in this field then Doratoon is the best choice for you as it doesn't require professionalism and also allows a less skilled person to enjoy its benefits. It consists of tools and templates that allow you to create any type of cartoon video with just a few clicks.
The most amazing fact about this cartoon maker is that it doesn't require any kind of external help and guides the user itself completely about every step. You are allowed to utilise 1000+ ready-made templates for different purposes at any time.
Moreover, users are allowed to create different kinds of videos up to the maximum extent based on their needs and they can also add different effects to make the video more delightful and adorable. Users are not required to consume much effort or time.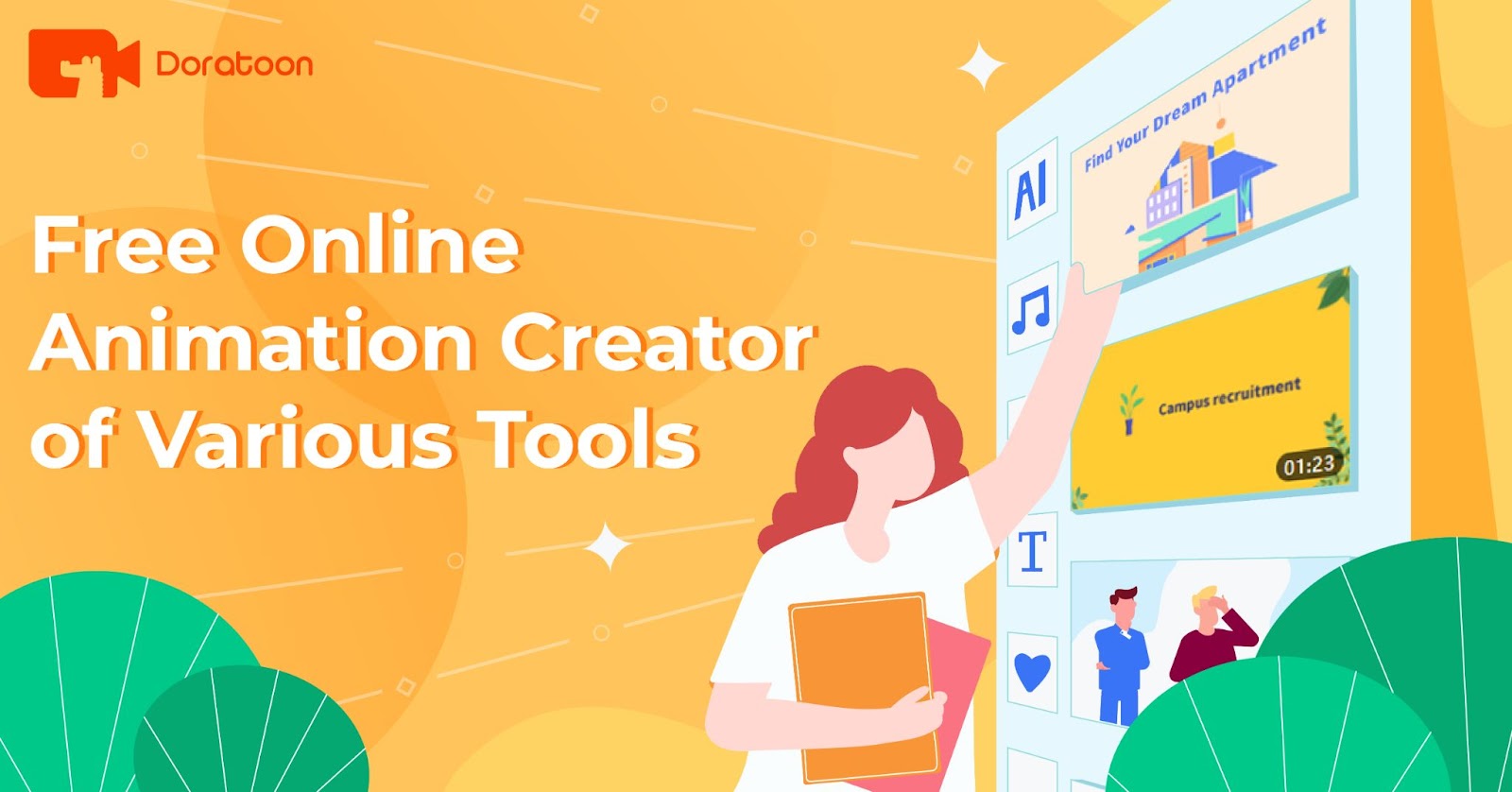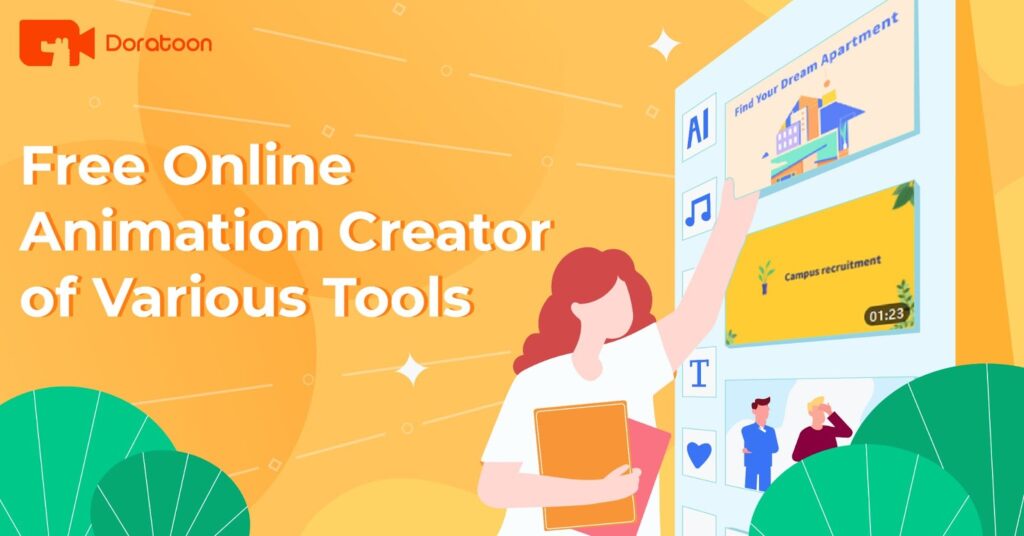 What are the Basic Steps to Use Doratoon?
The entire process of using a cartoon maker like Doratoon is straightforward and users don't even have to put extra effort into making their work perfect. They are only asked to follow some steps and are also provided with a complete guideline about everything template or tool available in this cartoon maker.
Step 1: Sign in to the Website 
Gain access to the official website of Doratoon then you will be asked to sign in to the website for further processing. For this, you have to tap on the signup button that appears on the top of the screen.
Step 2: Access the Workbench Button
After signing into the website, the workbench tab will appear on the screen. Here, we have to select the workbench button from the top side menu.
Step 3: Create a New Video
Look for the 'Create a new video' option that will be seen on the menu of the workbench tab on the left side. Select any of the methods from the list of options.
Step 4: Editing Screen
After choosing the particular method, an editing screen will appear where we can perform different animation work. Then save the video to your device by selecting the export button.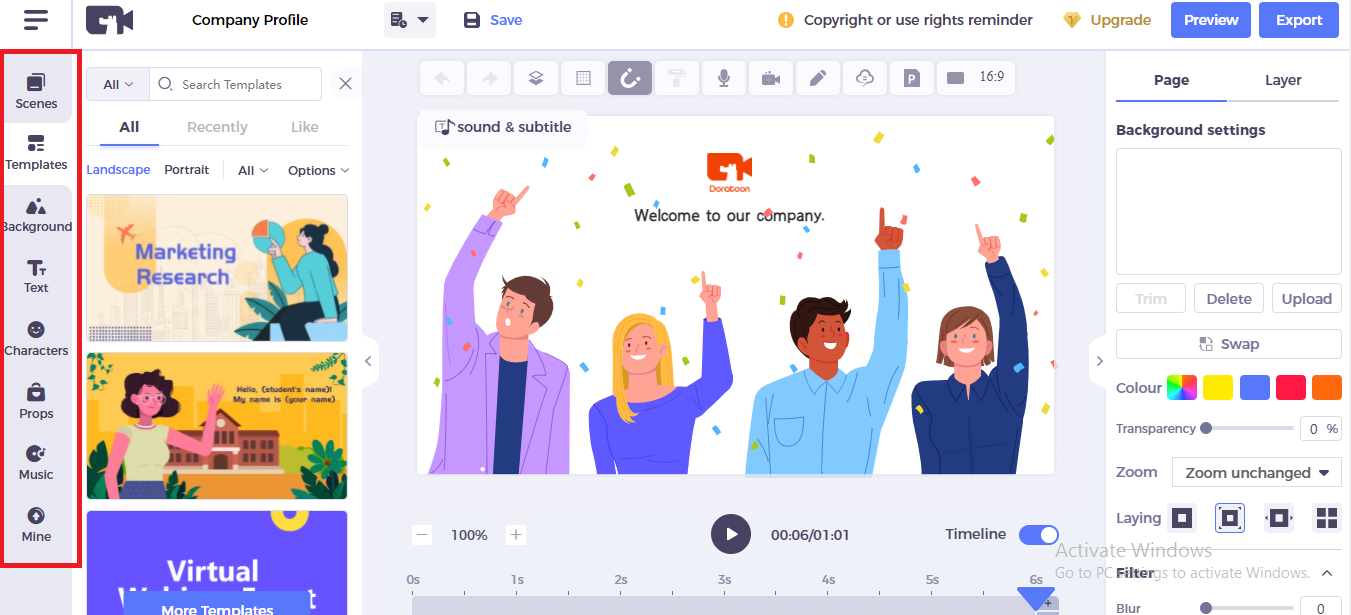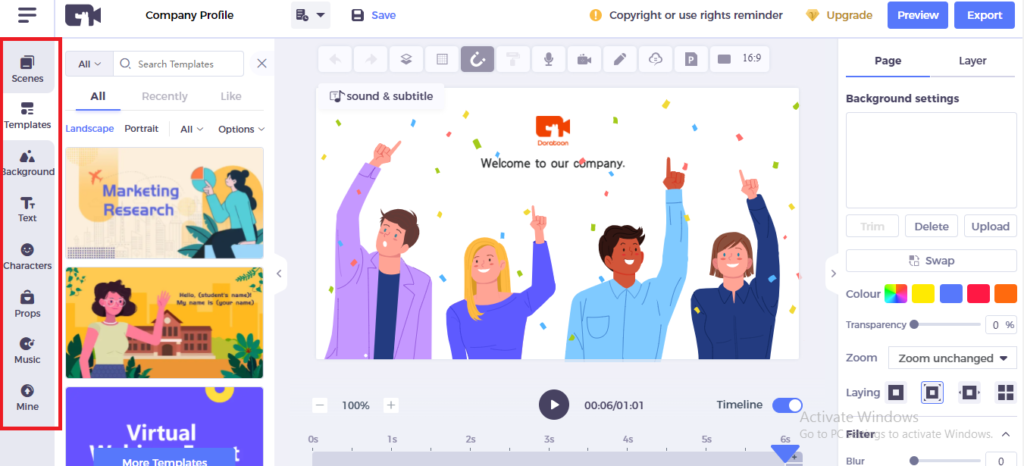 What makes Doratoon the best cartoon maker?
As we know, there is always a reason behind the success of every platform. Similarly, the reason why cartoon maker like Doratoon is known as the best cartoon maker is their features and advantages. Some of the features of this amazing tool are given below:
Doratoon contains a list of animated characters that are available for every user and can be utilized to add to every kind of video. All the animated characters have realistic expressions and are easily accessible at any time. The addition of these characters becomes a cause bringing a new appearance to the video.
Doratoon also contains a large number of templates that are helping users a lot by saving their time and controlling the overall layout of animation. Moreover, to make impactful output in the video, a framework is also available for connecting different tools.
Doratoon has a great benefit for its users and that is the conversion of text to speech option. Users usually add different kinds of text to their animated videos hence they can convert that text into speech form.
Not only the text-to-speech option but Doratoon is also accompanied by a speech-to-text feature. This is easy for those users who can't type well so this feature lets them add text to the video just by using their voice.
You have noticed that creators always prefer to use a personal logo at the bottom of the video so that others cannot take the credit. Hence, Doratoon allows its users to add all types of logos to the video. This feature is limited to other cartoon makers hence is in demand a lot.
Adding drawings into the video has become common but lots of people are unaware to add them. Doratoon provides ease to such people by allowing them to add drawings to the video with just a few clicks.
Doratoon provides another amazing feature and that is the timeframe. This is very helpful for the users as they can easily manage all the objects in their video in a quiet comfortable environment. Moreover, it also becomes easy to manage the time of appearance of all the objects.
Conversation of PPT into Video
PPT means the presentation of ideas in the form of slides. But PPT has become a very old feature and now animated videos have taken its place. Doratoon allows users to convert PPT into a video that makes it possible to enlighten the main purpose of the video.
Ending Thoughts
The above discussion shows that Doratoon is a reliable as well as an efficient cartoon maker as it always provides ease to the users and never compromises on their privacy. This tool has made animation simple and free from complexities by introducing advanced tools. Hence, based on efficiency and incredibility Doratoon is the best choice as a cartoon maker.