Cryptocurrencies like Bitcoin, Ethereum, and many others have been taking the world by storm. The underlying blockchain technology that makes up most of these cryptocurrencies is also quite useful, as it has created decentralized applications (dApps) that are faster, cheaper, and more secure than traditional banking apps.
However, even with all of their benefits, not every person or institution can invest in cryptocurrency due to the high cost of entry. That's where altcoins come in: they are alternative cryptocurrencies with fewer features but lower costs than the top coins. Some altcoins have been specifically designed to be cheap alternatives to other currencies. One such Altcoin is Stellar Lumens (XLM). It is one of the cheapest coins available right now as well as future-friendly because of its partnerships with financial institutions and tech firms and large user base. This cryptocurrency overview takes a look at whether you should invest in Stellar Lumens (XLM) in 2022.
What is Stellar?
Stellar is a decentralized network that lets you send and receive money on the internet. It's built on a protocol that connects banks, payment systems, and people to provide fast, reliable, and secure transactions. The network is open-source, which means anyone can access the code and participate in its development. Anyone can issue their own digital currency and have it be accepted by the network. A currency has two functions: a unit of account and a store of value. Stellar's blockchain, like Bitcoin's, is used to track ownership and transfer funds. However, Stellar's software protocol powers an ecosystem that includes:
a distributed exchange,
a network for financial services and apps,
and a network for exchanging digital assets.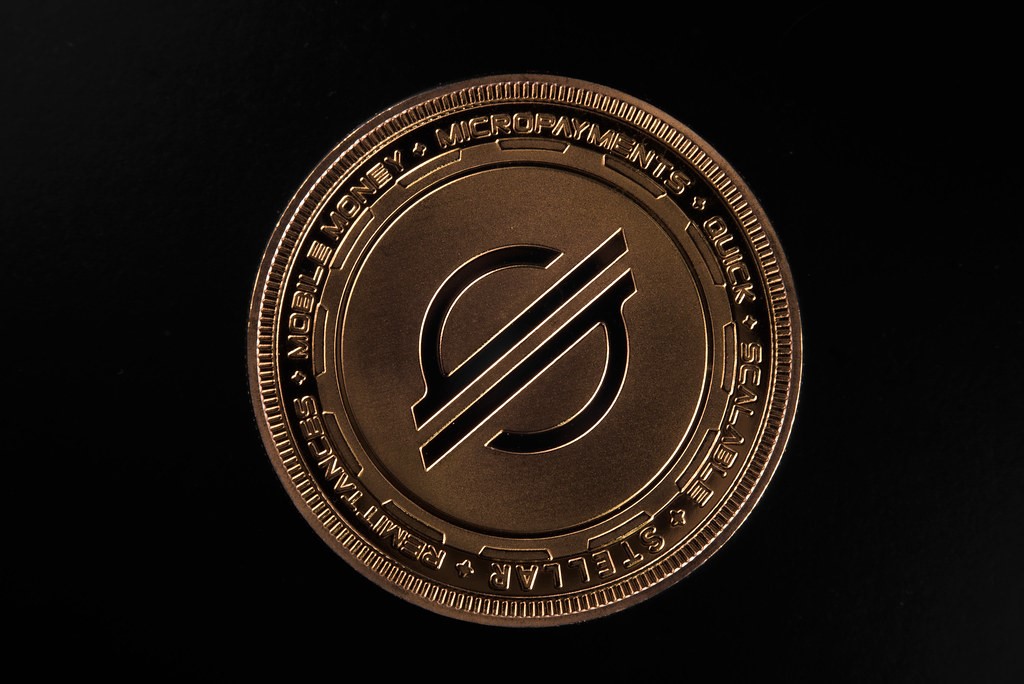 Stellar wallet
Stellar is an easy-to-use cryptocurrency wallet. There will be no issues related to how to buy Stellar (XLM) and store it on the wallet. You can connect to it with almost any device that has an internet connection. The wallet comes with built-in exchange functionality and a simple but powerful interface so users can easily exchange cryptocurrency. Besides, it also supports more than 30 different currencies. The Stellar wallet is pretty easy to navigate. You can trade your Stellar coins in the exchange and buy cryptocurrency and exchange on platforms like Changelly. There are no fees associated with trading Stellar coins. You can also access your Stellar Lumens from any of your devices. Moreover, you can set up two-factor authentication to make sure that no one else has access to your account.
Stellar Lumens benefits for investors
Stellar Lumens are the native currency of the Stellar network. They are the only asset that you can store and spend on the Stellar network. For example, if you want to open a bank account, the bank will accept only fiat currencies, like the USA/EN dollar, Euro, and Indian rupee. But with Stellar, you can open an account in any country with no restrictions. Other advantages include:
Stellar Lumens is also beneficial for investors because they offer a low-cost way to participate in the Stellar network. On their own, Lumens aren't particularly valuable, but together with the rest of the network, they can be used to create powerful financial applications.
The Stellar network already has a lot of potential, and its low entry cost means it will be easy for entrepreneurs to use it. The Stellar network is popular among financial institutions, and its low cost means it will be easy for others to join the network.
The Stellar network also has low fees, making it an attractive way for small businesses to move money.
Partnerships and developments
The Stellar network is designed to work with partners to provide a global financial infrastructure. One partnership has created a payment system that is particularly useful for people in developing countries. Seed investors in Stellar were able to fund startups in Africa and create a payment system that works without middlemen. The system uses mobile phones to store and transfer money. In this example, a customer sends money to a mobile phone number, and the money is released to the recipient's account within 24 hours. The system is best suited for small transactions such as paying a monthly bill or buying a bottle of water. These partnerships are just the beginning of Stellar's power. The Stellar network is designed to be open-source, so entrepreneurs can create apps that harness the power of the network.
Should you invest in XLM?
Stellar's biggest hurdle is that people don't understand it well yet. One of the biggest advantages of owning Stellar Lumens is that they can be used to create financial applications on the network. This means that they have the potential to grow in value over time. However, it isn't clear just how valuable these applications will be.
The low cost of joining the network means that a lot of startups could use it, but it also means it could become less useful as more financial institutions join. Investing in Stellar Lumens could be a good way to diversify your investment portfolio.