The inverter battery market is flooded with so many options that shortlisting batteries can become a confusing task. In addition, the design and technology options have expanded to an all-time high in the last few years, making the process even more daunting. Plus, with the proliferation of so many brands and types of batteries available in the market, each with its own value proposition to offer, choosing the best inverter battery for home is not at all easy.
So, if you too have been left dazed and confused while browsing through a catalog of hundreds of inverter batteries to choose from, we will help you get up to speed with the current generation of the best inverter batteries that you can buy for your home. And to top it all, every inverter battery on this list is worth its money as they have all been tried and tested with years of positive reviews behind them. Let's take a look:
Luminous InverGel GEL Battery – IGSTJ18000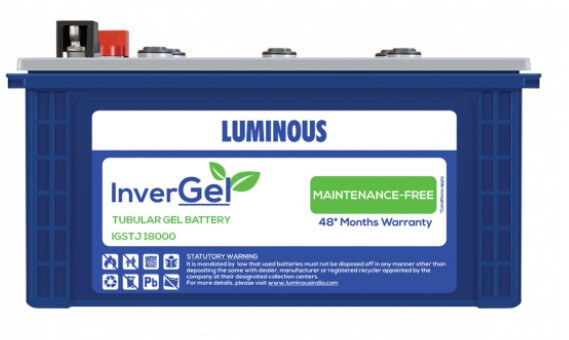 Of late, GEL-based batteries have been gaining a lot of popularity worldwide due to their environment-friendly make and design. Priced at ₹22,050,  this Luminous IGSTJ1800 is a GEL-based battery that's huge on power and compassion for the environment. Plus, it comes with zero acid spillage risk and minimum risk of fume and gas emissions.
Even better, this battery by Luminous offers 20% more efficiency compared to other GEL-based batteries in its category and offers maximum value for your money. So, if you want a high-performance and efficient GEL battery for your inverter, then this should be the ideal choice for you.
Luminous Tall Tubular RedCharge Battery 200 Ah – RC25000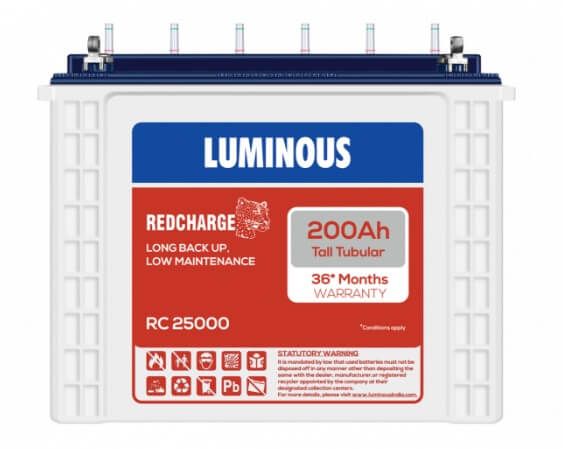 The Luminous RedCharge RC25000 is a lead-acid tubular battery that's designed using rugged tubular plates, giving it superior performance compared to other tubular batteries in the market. Moreover, they require minimum maintenance and offer consistent power for long power cuts. Better yet, the battery comes at a price tag of ₹19,320 and is one of the best tubular batteries out there, with a high capacity to handle heavy loads during a power outage.
Luminous Inverlast Flat Plate Battery 150 Ah – IL18030FP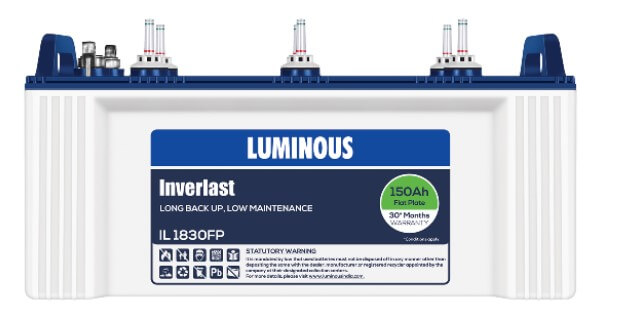 This flat plate battery is priced at ₹13,970 and comes factory charged for immediate deployment. It belongs to Luminous' famed Inverlast series and offers superior charge acceptance. Moreover, the cost of ownership is next to none due to its low water loss and enhanced service life, requiring low maintenance throughout its lifecycle. Plus, it is best for areas with frequent power cuts and can perfectly fit in homes with space constraints due to its small and compact size.
There you go, now you have a list of the best inverter battery for homes across the GEL, tubular, and flat plate battery range. So, now you can leave all the confusion behind and get started on getting the inverter battery of your choice.
Luminous has built a name for themselves over decades due to their superior research and development initiatives that keep them at the forefront of new innovations and technologies in the market.
Plus, they have a formidable reputation for building batteries with exceptional service lives and low-cost maintenance, and all of their inverter batteries have been receiving good reviews across every sector for decades. So, if you are looking for the best inverter battery for your home, don't forget to check out Luminous' complete list of wide-ranging inverter batteries across a range of budget and power options!