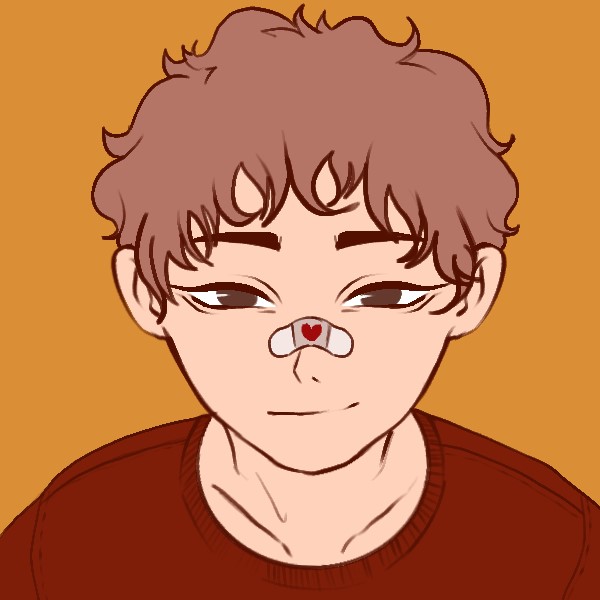 Is there a reliable site for avatar customization? Many say that Picrew is the online avatar to use for character customization, but which Picrew is the real one among the hundreds online? Are there ways to specify which is reliable and which is not? Reputable websites online have plenty of imitated versions as they steal the spotlight on the internet. Picrew is just one of these reliable platforms accessible for free. Most of these imitated versions of Picrew have malware that can infect users' devices; this is why you should read this guide thoroughly to know which is the real Picrew to use and how to create a Picrew Image. Ready to learn more? Keep reading and safely use Picrew!
Picrew Avatar Maker
Picrew is the latest online avatar maker utilized to join the trend on TikTok. Designing an avatar on Picrew is something everyone likes to know how to do and try out, but why so? Anyone may create and personalize their online avatar with Picrew. Avatar creation is enjoyable for people of different ages. Users have various choices at their fingertips when designing an avatar, such as utilizing a picture, animal, or person as the basis for their avatar. Picrew Creators can also create their personalized Picrew Maker in addition to the platform's about 2,000 pre-made ones. Not to note, users are not required to sign up or subscribe to Picrew. Are you ready to visit the legit Picrew? Prepare your browser and read further.
What Picrew Should I Use?
With thousands of Picrew on the internet, Picrew. to is the correct URL of the Picrew used by everyone. It is accessible on any device connected to an internet connection. It has no applications, which makes it suitable for users of any age. Picrew is an online avatar maker that aims to provide a place for anyone to express their creativity and improve their art for free. It has a user-friendly interface and an appealing color scheme of mustard yellow, white, and light pink. It is free from viruses and malware that can infect the users' devices. Now that you learn about the Picrew to use, read further on how you can utilize Picrew to make a Picrew Image.
How To Make A Picrew Image
Creating a Picrew Image might sound like a daunting task but believe me, it's easy and contains five simple steps. You can use any device to follow this tutorial. Are you ready? If you are, waste no second and read on.
Open Picrew: First, connect your device to an internet connection. Using your browser, search for Picrew. Remember the Picrew URL mentioned above to land on the legit Picrew site.
Choose The Language Of The Interface: Picrew allows you to choose among two languages available on the site: Japanese and English. Select the language that you can understand and are comfortable using while customizing.
Select A Picrew Maker: You'll see many Picrew Makers on the homepage of Picrew. Choose the Picrew Maker in line with your design. You can choose from various Picrew Makers handy for different reasons such as personal, commercial, non-commercial, and manufacturing. You can search for the theme you want and filter it on Picrew.
Personalize Picrew Avatar: After choosing the Picrew Maker, start customizing the Picrew Avatar using the presets available on the Picrew Maker. It is easy to create a unique design by mixing and matching the elements on the site.
Download Picrew Image: Once done customizing, click the complete button and download the image. The format of the image is PNG. Easy right? Start designing your Picrew Avatar now!
Where Can You Use Picrew Images?
Want to know where you can use Picrew Images? It's easy to create, and only a few users know about the function of these exceptional artworks. Keep reading to learn where you can use your customized Picrew Images.
Social Media Accounts: Picrew Images can be your profile picture on your social media accounts. Many prominent individuals use avatars as their icons or profile photo. You can join this trend by creating your own using Picrew. It also gives you privacy and helps you avoid identity theft and hackers online.
Business Websites: You can use Picrew Images on business websites. Many individuals also believe it is good to have Picrew Images on business websites to help clients be comfortable browsing the site. Some say it can make clients feel like they're in the physical stores.
Youtube Videos: You can compile Picrew Images to create a cartoon video on Youtube. It is a current trend among kids where they incorporate Picrew Images with stories or songs to create a monetized Youtube Video.
Game Development: Developing a game itself is a time-consuming task. You can use your customized Picrew Images on the game you're developing to help you cut off some work.
Tips On Customizing A Picrew Image
You can get confused and overwhelmed at first when customizing a Picrew Image. It is natural, but you can save much of your time by reading further on this list of tips that can come in handy in the future.
Have An Inspiration: Having inspiration for character creation is essential. It allows you to know which Picrew Maker to choose. You can save time on getting overwhelmed by the amount of Picrew Maker available on Picrew.
Create A Color Palette: Choosing a color palette to follow is essential. Color palettes play a part in creating an appealing design. When creating a Picrew Avatar for your profile picture, make sure the color palette reflects your personality.
Make Sure That Design Blends Well: There are many presets you can mix and match on a Picrew Maker. Make sure that it blends well, as it can affect the appearance of your Picrew Avatar.
Conclusion
Picrew is a famous online avatar maker, as it offers an easy-to-use interface with thousands of customizable Picrew Makers. Using the legit Picrew site is essential for you and the safety of your device. We hope this guide helped you with using Picrew.