The world of fashion has been evolving and transforming in the Western world for centuries. There have been various trends and patterns that have taken the world by storm, but from as early as the Medieval era, right through to the styles of the 20th century, and to our modern fashion industry, one thing has remained – people want to look good. In today's fashion culture, trainers and sneakers have become a whole sub-genre of clothing on their own. The sneaker industry has, in some sense, taken on similar popularity to the music industry in that eager customers and fans will queue outside a sneaker outlet days before the next big sneaker drop is set to commence. Whether it's big brands like Nike or Adidas, or even New Balance or men's Skechers trainers, there has been a revolution, and we're all witnesses. 
With that in mind, there's probably never been a more important time to learn how to coordinate your outfits with your trainers. If you want to look good these days, it's got to be from head to toe. Here are five ways you can do just that.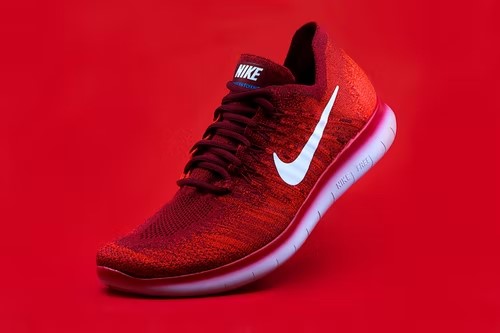 Don't Match Your Entire Outfit
With the rise of sneaker culture comes the inevitable increase in options. Where there used to be just a handful of colors and styles to choose from, there are now thousands. Brands have had to think outside the box to cater to the ever-increasing demand of the public, which has resulted in an endless supply of colorways, shapes, sizes, and designs to choose from. This has made it relatively easy to match an entire outfit, from top to bottom. While this may have worked a couple of decades ago, these days, you're more likely to appear to be a team mascot or a walking color sample. It's best to keep your fit simple and balanced, so if you have a colorful top, make sure to have a neutral-looking bottom. 
Think Of the Occasion
This is vital when it comes to coordinating your look. The last thing you want to do is rock up to a formal dinner wearing a chunky New Balance high-top or head to a football game in your best pair of brogues. Knowing where you're going and what you're going for will help you decide what shoe to wear, and, in turn, help you to choose an outfit that works. You need to know what shoes fit where. Some trainers like Reebok just won't work in a formal setting because of their shape and size with a formal suit. However, a plain low-top Stan Smith, preferably white ones, would pair superbly with minimal and elegant formal wear.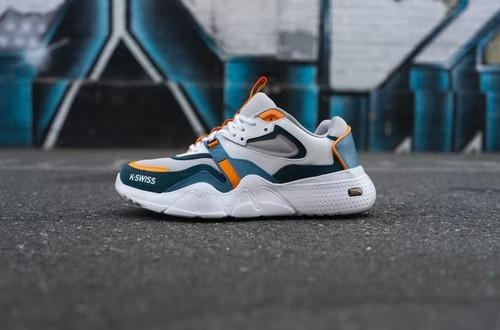 Your Pants Matter
Your choice of shoe is not the only important decision you need to make. Remember, the goal is outfit coordination. This means that everything else matters too, and none as much as your pants choice. The wrong pair of pants could ruin your entire look if you're not careful, so in some ways, they are the most crucial aspect of coordinating shoes and outfits. If you're wearing a quality pair of Adidas trainers with a baggy pair of blue jeans, your trainers will just get swallowed up by the loose fabric around your ankles, and your fit will turn from potentially slick and stylish to clumsy and lazy.
Keeping this in mind, it's helpful to make sure your choice of pants is suitable for the kind of shoe you're wearing. If you need to taper the ankle, a simple fold or two can do the trick and will take you 10 seconds. If a pair of shorts will do the trick, keep them neutral. Bottom line is, don't let your baggy bottoms take the shine from your Yeezys!
Keep Socks in Mind
Whether you care about what socks you wear or not, you need to consider them when planning your outfit. Socks have an uncanny ability to stand out awkwardly if not given enough thought beforehand. For classic sneakers like Stan Smiths or Vans, it's best to stick to white or black lower-cut options, especially if you're wearing jeans. You don't want your leg to show up under your pants. Low-top trainers like a pair of Yeezys or Nike Air Max need a secret sock most of the time to keep the ankle area polished. Whatever the shoe, consider the sock, too!
Finally, Don't Conform
At the end of the day, these are merely suggestions. You can take them or leave them! While certain situations require intentional thought and planning of an outfit, a lot of the time you just need to wear what makes you feel comfortable and confident. There are numerous examples all over the world of people who don't follow the above suggestions, but they make it work. The fashion industry is built on experimentation, so don't conform to every guideline or rule that comes your way. Remember to keep it simple, but at the same time, keep it you.