Many people wish to take their business to the next level by making their presence in the digital world. While most of them look for great options and figure out if the tool is good enough?
You might have come across WordPress development services and need to figure out why this? Pondering on questions is a good thing. It motivated you to research more and gather more information. This helps in making precise decisions and checking the features in-depth.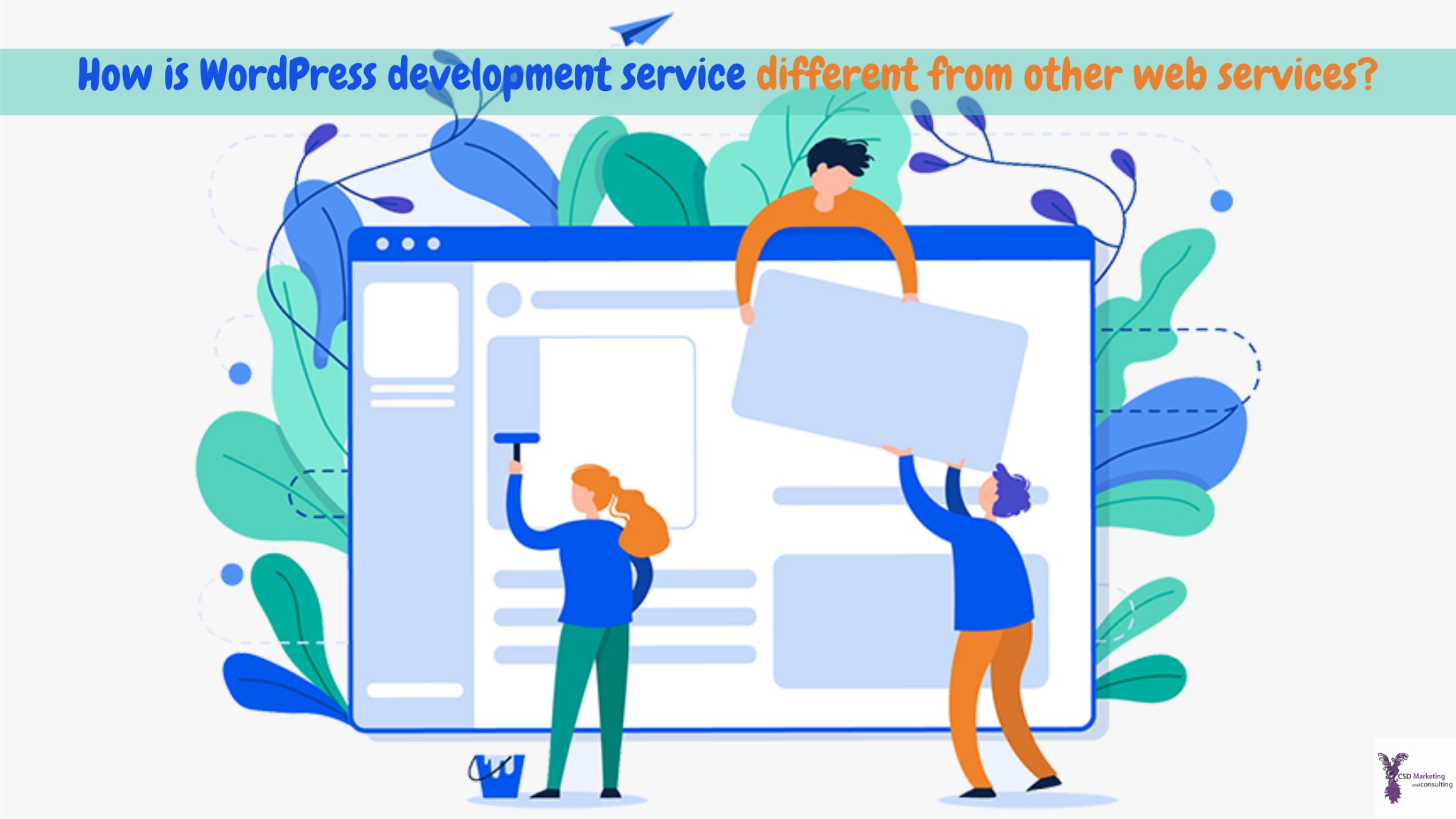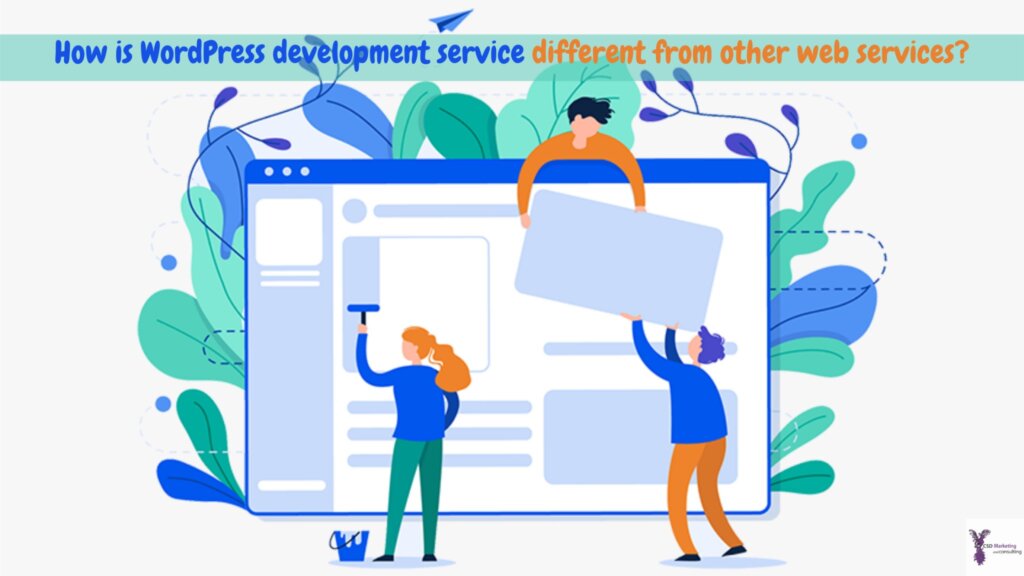 To be true, WordPress can do anything! More than 74 million websites of various sizes and types use WordPress.
What is WordPress?
It is an open-source CMS (Content Management System) popular, especially among people who have no coding experience and want to build websites. Being free of cost, it can be installed, used, and modified by anyone effortlessly.
In the beginning, WordPress was only used to create blogs. But today, there are so many improvements that you can build any type of website hassle-free with unique features and functionalities. Be it lifestyle blogs, portfolios, ecommerce stores, membership sites, or mobile apps.
When it comes to building WordPress websites, there are so many cost-effective solutions you can go for. If you are looking to build a WordPress website, you do not need to employ web design or development agencies to help you. All you need to do is look for credible platforms that offer Free WordPress themes and you are good to go. All the money that you save can be invested somewhere else productively.
For your convenience, WordPress comes in two different flavours:
WordPress.org
This is a self-hosted WordPress, which means you have the code to build a website. You need to get a website, install the code on the hosting account, and begin setting up the platform.
The code is open source which means anyone can download it freely. Users can download it from the WordPress.org website or ask the hosting company for the right procedure.
After this, the code is all yours, and you can do whatever you like. Add a theme to give a unique layout, install plugins, edit code, or insert extra functionalities.
WordPress.com
It is an installation of WordPress that belongs to the organization, a non-profit foundation. It enables you to create a site on their server, which means you have full control over code.
Some best WordPress development serviceshelp you get the basic site for free and allow you to customize it according to your requirements. There are charges to use your domain or remove unwanted advertisements.
How is WordPress making a difference with its exciting features?
Dark Mode: This is becoming a trend over the internet. Some applications help the users to engage with the dark mode feature. WordPress supports this feature and lets users enjoy browsing your website in the dark mode feature.
Augmented Reality: It enables the users to try the products virtually. This is a great method to enhance the user experience and interaction with the visitors that will help in driving better sales. WordPress plugin makes this a one-stop solution and presents the models in an interactive AR view.
Custom design: WordPress lets users go beyond the scope of existing themes and rapidly evolve in this digital age. Users can leverage great themes and millions of plugins to bring out the best website version.
Voice Search: With more usage of smartphones and the availability of internet connections have made people use voice commands more often. The best web development company will help to integrate voice assistance and achieve digital success.
Live Chat: This feature enables better user engagement, and you do not miss any great opportunities. Live chat helps to enhance activity, user experience, engagement, and communication.
Website Security: WordPress ensures to provide top-notch security to each user. It is challenging to keep away online vulnerabilities that affect customer experience, sales, organic search engine ranking, and the negative impact on the brand.
What are the benefits of using WordPress development services?
There are around 70 million new posts on the WordPress site every month. Considering this fact, you understand the importance of standing out from the crowd and making an impression on the audience. Let us help you look at some advantages of WordPress development services:
1. It is Open-Source
This means anyone can easily modify the source code and make the necessary changes. It helps users contribute their ideas and enhance the website or app's performance.
2. Easy to use
It does not expect users to be from a technical background. The WordPress interface is intuitive and perfect for beginners. You need to download a new theme and install plugins to insert new functions with a unique design.
3. SEO-Friendly
To win the competition, you need to focus on the website's Search Engine Optimization. WordPress ensures that your website is easier to find with the help of SEO plugins that will boost your rankings and provide better features.
4. Support multiple media types
WordPress never limits the users when working on the website content. Users have the freedom to use the combination of text, videos, and images on the website.
5. Create multiple types of websites
It is a common misconception that WordPress is mainly used for building blogs. The platform has changed drastically with new updates over the years. It is now the cleanest and fastest method to create a website without any knowledge of coding.
6. Huge Community Support
It is open-source software, which means there are no limitations on the user base. Users can access blogs, online courses, webinars, books, forums, and more to understand the WordPress platform. Then there is official customer support dedicated to providing effective solutions. Or you can reach a website Development Company in California that will understand your request and bring effective results accordingly.
7. Collection of themes and plugins
They are responsible for structuring the website and making it interactive for the users. These elements help to scale your business with unique features and functionalities. There are plenty of options for themes and plugins that can be integrated as per your expectations.
8. Easier to manage
Often, a web development company California struggles to manage and maintain website development. WordPress has too many things to handle for running a website successfully and smoothly. You need to ensure the server is good, secure, maintain backup, update plugins and themes, manage spam, test functionalities, and make necessary improvements. All these are effortless with the right support.
The Final Note!
You might now consider WordPress Development Servicesfor unlocking great features on your website and growing in the market.
Hopefully, we have made things simpler for you with this content piece.