Moving to a new home can be an exciting yet stressful time. There are so many details to take care of from packing up your belongings to updating your address. One of the most important tasks is finding and hiring the right local moving company to help transport your possessions. With some research and planning, you can find reputable local moving companies that will make your move go smoothly.
Ask for Recommendations
One of the best ways to find a reliable local moving company is to ask your friends, family members, coworkers, real estate agent, or neighbors for recommendations. They may have had positive experiences with companies that provided professional service at a reasonable price. Ask detailed questions about their moving process and if they were satisfied with the mover's handling of their items, timeliness, customer service and final costs. Their insights and advice can help guide you in the right direction.
Research Multiple Companies
Don't just go with the first moving company you come across. Take some time to research and compare multiple services. Search for terms like "moving companies near me" or "best local movers." Check out company websites in detail and read through customer reviews on third-party sites. Pay attention to both positive and negative feedback to get a balanced perspective. Make a list of a few promising companies to investigate further.
Look for Red Flags
As you vet potential moving companies, keep an eye out for any red flags that could indicate unreliable service. Avoid companies that lack an address, physical location, or professional website. Be wary of quotes that seem suspiciously low compared to other estimates, as this may signal underqualified movers or hidden fees. Steer clear of movers who demand a large deposit upfront before providing an estimate. Only use established companies with a proven track record.
Ask About Licensing and Insurance
Reputable moving companies should have proper licensing, insurance coverage, and bond compliance. These protect you in case of lost or damaged items, personal injury, or other issues. Ask to see proof of the mover's DOT number, moving company license, and cargo insurance policies. Interstate movers are required to register with the Federal Motor Carrier Safety Administration (FMCSA). You can check a company's information and safety records through the FMCSA website.
Get In-Home Estimates
Never rely solely on virtual estimates when choosing a moving company. Schedule multiple movers to visit your home in-person to provide accurate estimates. They should conduct a detailed walkthrough, documenting the types of items and distances involved in the move. In-home estimates allow the companies to identify any unique factors like stairs, narrow doorways, or tricky maneuvers that may impact your final costs. Be wary if a company provides an estimate without seeing your home first.
Ask Detailed Questions
When meeting with moving company representatives, don't be afraid to ask lots of specific questions about their processes and policies. Here are some important things to ask:
How long have you been in business? Look for established companies with at least 3-5 years or more in the moving industry.
Will the same movers who provide the estimate also handle the move? Consistency is key.
Can you provide references from past clients? Reputable movers should easily provide references.
What is your process for protecting and insuring my belongings during the move?
What happens if my items are lost or damaged? Make sure they offer valuation coverage and protection plans.
Do you have trained staff who specialize in packing delicate items? Packing services may cost extra but help avoid breakage.
Do you offer binding estimates? This locks in the price so it cannot increase later.
Are there any additional charges or fees not covered in the estimate? Watch for fuel charges, stairs charges, etc.
Compare Multiple Quotes
Do not settle on the first estimate you receive from a moving company. Contact at least 3-4 local movers to provide in-home estimates. Compare the breakdowns side-by-side, looking at total costs and fees. Ask questions if you see big differences between moving quotes for seemingly similar services. A company that is substantially cheaper than competitors may cut corners or underestimate your move. Be wary of unusually high quotes as well.
Read All Policies Thoroughly
Before signing any contract with a moving company, read all policies, terms, and paperwork thoroughly. Make sure you understand all costs, fees, and any disclaimers about liability for your items. Ask questions if you are unsure about anything before signing. Reputable companies will take time to explain all details and paperwork. Be cautious of companies that pressure you to just sign without reading.
Confirm Pickup/Delivery Logistics
Schedule your movers as far in advance as possible to secure your ideal moving dates. When booking, clarify all logistical details including: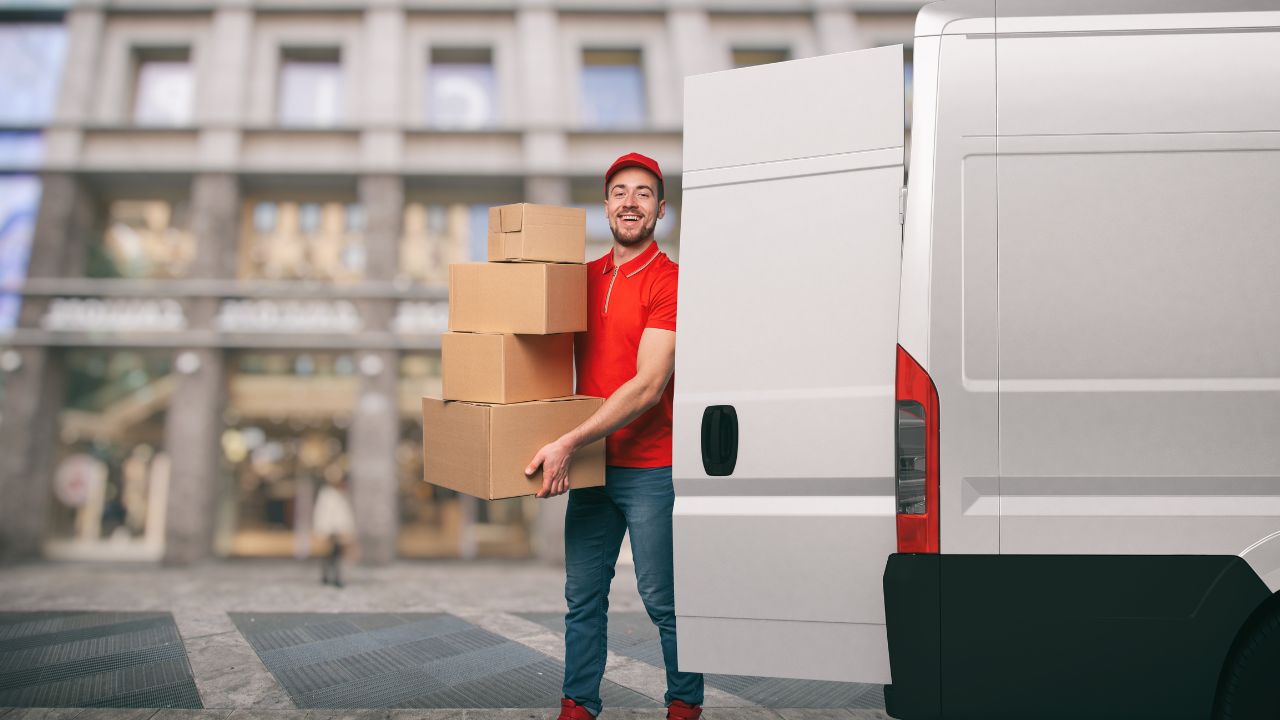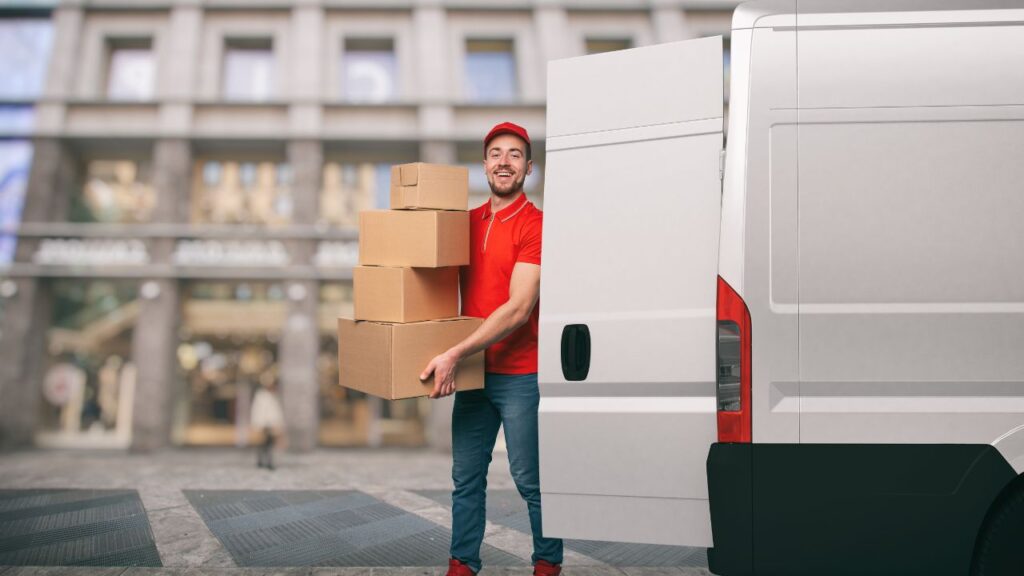 What is the arrival window on moving day? Get an approximate time frame.
How will you notify me when the movers are en route? Exchange contact info.
Where will my possessions be stored if needed between pickup and delivery? Make storage arrangements.
What are your driver background checks and training procedures? Vet their hiring and training processes.
Who can I contact if I have questions during the move? Get a direct moving coordinator contact.
What is the protocol if I need to reschedule or change plans? Understand change/cancellation policies.
Watch For Extra Charges
Some shady moving companies will purposely underestimate the weight or size of your move, then charge you exorbitant fees later by exaggerating the actual details. Be present during pickup to oversee the loading process. Make sure the inventory reflects your belongings accurately. If possible, weigh your loaded moving truck at a certified scale to verify the weight. Take pictures and videos showing how possessions were loaded. This protects you against fraudulent extra charges down the road.
Finding and hiring the ideal moving company takes diligence and effort. Avoid snap decisions based solely on the lowest quote. Vet companies thoroughly, comparing multiple estimates and verifying policies, licensing, and references. Ask questions to understand the entire moving process. You can ensure a stress-free transition into your new home with the right local moving partner.
Frequently Asked Questions
How do I find reputable local moving companies near me?
Start your search online looking for top reviewed movers in your area. Check sites like Yelp, Google, and the Better Business Bureau. Ask friends and neighbors for referrals. Look for established companies (3+ years in business) with proper licensing and insurance.
What questions should I ask when comparing moving companies?
Ask about their licensing, insurance coverage, hiring practices, pricing policies, damage claims process, packing services, and any extra fees. Get in-home estimates from multiple movers. Ask for references and read online reviews.
What is the best way to get an accurate moving estimate?
Do not rely on virtual estimates alone. Schedule in-home walkthroughs with 3-4 moving companies so they can see your home and possessions firsthand. This allows for the most precise estimate based on the size of your home, what needs to be moved, and distance.
What should I look out for in a moving contract?
Read the full contract thoroughly before signing. Make sure you understand all costs, fees, and policies for damages, cancellations, etc. Verify binding estimates and valuation coverage for your items. Watch for any vague language or hidden charges.
How can I avoid extra charges from a moving company?
Be present during loading to oversee the process and inventory. Weigh your loaded truck at a certified scale if possible. Take photos/videos as evidence of how possessions were loaded. Get full destination addresses and inventory in writing. Keep documentation throughout your move.
What if my belongings are damaged during the move?
An established company should offer valuation coverage and protection options in their contracts. Notify them immediately of any damage and document it through photos. File a claim as outlined in your moving contract. Reputable movers will work to make it right.
What should I look for in a moving company's drivers and staff?
Ask about background check procedures, training standards, and hiring policies. Well-qualified movers should be uniformed, professional, efficient, and expertly handle your possessions. Check online for reviews praising specific movers.
How far in advance should I book a moving company?
Ideally 4-6 weeks before your move date. The earlier you can book and confirm details, the better, especially during peak seasonal moving times. Last minute movers may not be reputable or professional.
What preparations should I make before the movers arrive?
Declutter belongings, dispose of items you don't need, and organize possessions. Pack items yourself that you don't want movers to handle. Label boxes by room for easier unpacking. Clear pathways and make sure items are easily accessible.