No doubt Samsung is the best and popular company in the world. Today we will know about the 10 Samsung smartphones that available at the market at affordable prices.
Samsung companies both target the upper-level and low-level standers, here we talk about smartphones for low-level. Let's take a look at 10 cheap Samsung phones.
List of Cheap Samsung Smartphones
Samsung Galaxy M30S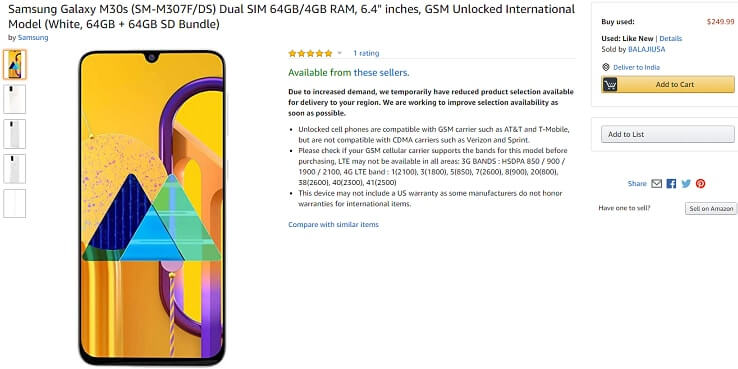 Samsung Galaxy M30S is one of the cheap smartphones, it has a 6000mAh battery, which means enough. Further, it has 128GB ROM, 6.4 inches HD screen, 16MP front, and 48MP main camera.
Its price is $373, in Pakistani rupees round about Rs 49,999.
Samsung Galaxy A30S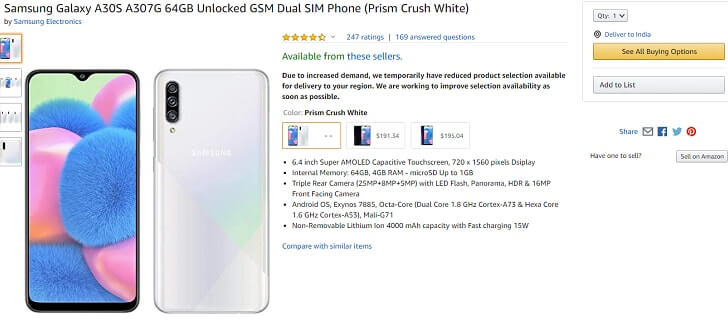 Samsung Galaxy A30S is an amazing smartphone in the market at affordable prices. It has 4000mAh battery with 6.4 inches HD screen and 16MP front and 25MP rear camera.
That's only $ 276 expensive, estimated price in Pakistani rupees Rs 36,999.
Samsung Galaxy A50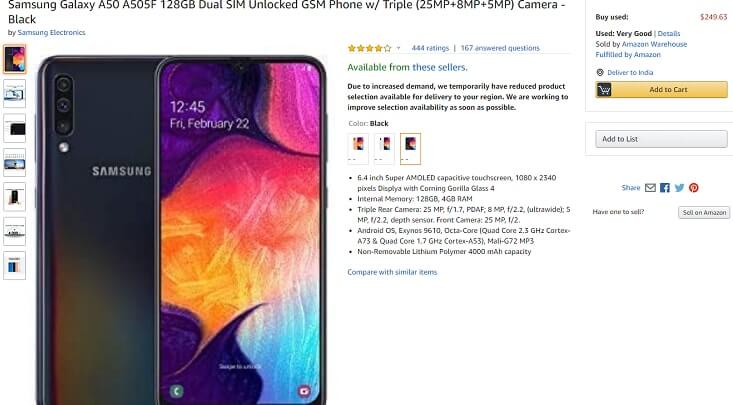 A Samsung series is awesome; you should use this series mobile. Samsung Galaxy A50 is a cheap smartphone in the list of Samsung phones, it comes with amazing features such as 4GB Ram, 64 ROM, 4000mAh battery and 6.4 inches display.
If we talk about his camera, that is excellent, this smartphone has 25MP front camera and three main cameras 25MP, 8MP and 5MP. These cameras mean that you can capture anything and everything in good quality.
Samsung Galaxy A30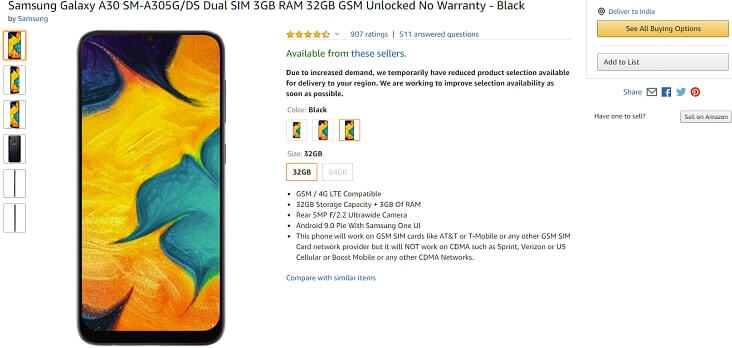 It comes with FHD+ super AMOLED display, Samsung Galaxy A30 is an affordable smartphone, its price is $283, Rs 37,999.
Galaxy A30 has 4000mAh battery, 4GB RAM, 64GB ROM, 16+5MP rear camera and 16MP front camera. If you are looking best cheap Samsung smartphone so this is best for you.
Samsung Galaxy M30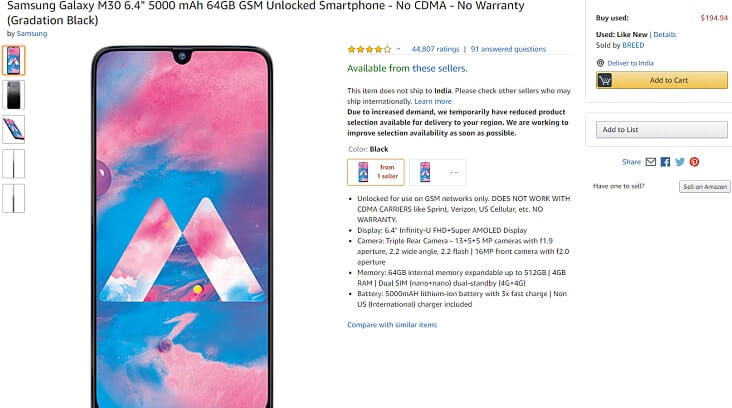 I personally like this Samsung Galaxy M30 smartphone, it comes with a good screen, better battery life and further it's available on the cheap rate in the market. Further information visit this: Samsung Galaxy M30 review.
Samsung Galaxy J7
Galaxy J7 smartphone will suit you if you are looking cheap and the best features phones. It has a 5.5 HD screen with the classic design home button. Further, it has a 13MP camera, a fast dual-core processor.
Related article: The latest list of expensive phones in the world 2020
Samsung Galaxy M31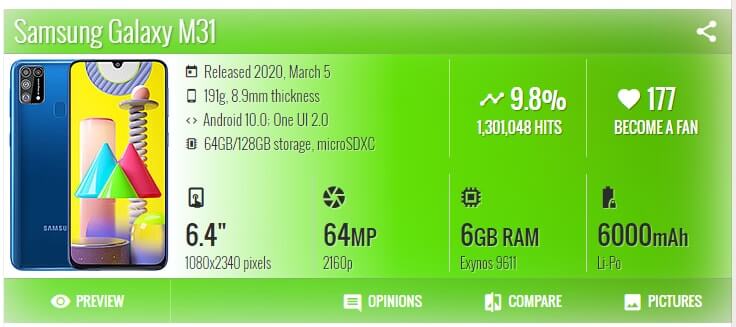 Recently its launch, Galaxy M31 became famous very quickly worldwide. It has outstanding battery life, HD display, Samsung Exynos 9611 processor. If we talk about the cameras it has 32 Megapixels front camera and 4 main cameras 64MP, 8MP, 5MP, and 5MP.
Samsung Galaxy A20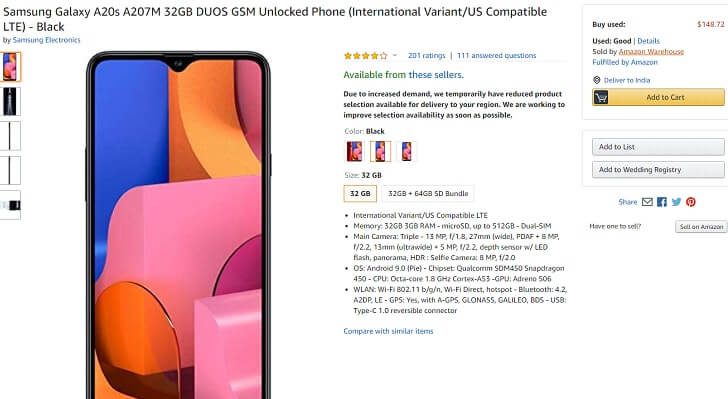 It also is one of the most reasonable price smartphones on the list. Galaxy A20 has 6.4 inches' screen, 3GB RAM, 32GBROM, and better battery life. Further, it has an 8MP front camera and 13+5MP back camera.
Samsung Galaxy M20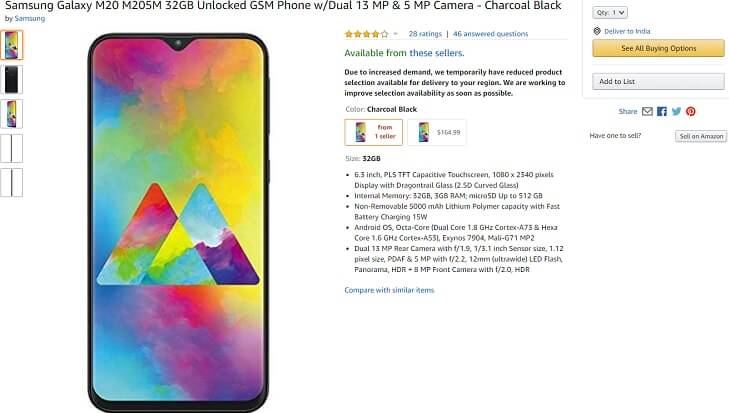 Samsung Galaxy M20 is another cheap smartphone in M series and no doubt it provides a better experience. If you really want to affordable price Samsung smartphone you should use this.
Samsung Galaxy A10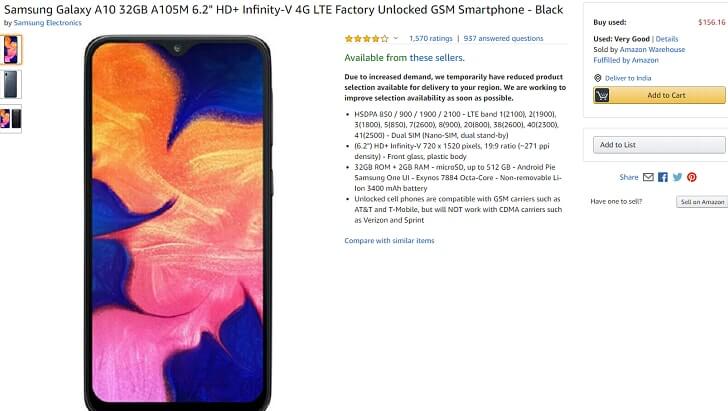 Finally, we come to the cheapest mobile phone in the Samsung A series, Samsung Galaxy A10 is a cheap smartphone in the A-series. It doesn't matter if your budget is little, you can buy this mobile for only $ 120.
It comes with 2GB RAM, 32GB ROM, 6.2-inches' screen, 3400mAh battery, 5 and 13MP cameras.
Comment
I think these were cheap, affordable Samsung smartphone, if you know some other cheap and better experience smartphone share with us through the comment box.