Art has always served as a means of human expression, allowing us to communicate feelings, tell stories, and spark our creativity. The world of art has witnessed a fundamental transformation due to technological advancements. VanceAI Art Generator is a powerful tool that generates images from text with just a few keystrokes, imitates the styles of various artists, and enhances the artistic atmosphere. It is a cutting-edge AI solution that enables diversified artistic expression via AI Art.  Whether you're an artist, designer, or art enthusiast, VanceAI Art Generator creates art images of high-quality AI drawings, customize artwork, and investigate the infinite possibilities of artistic creation. Let's dive into the world of AI Art and reveal the primary features of VanceAI Art Generator.
Who Needs AI-Generated Artistic for Expression?
Artists and Designers
Artists and designers are perpetually on the lookout for novel methods to express their creativity. VanceAI Art Generator provides a revolutionary approach to the creation of artwork by generating images from text. It is a potent tool for artists and designers who wish to expand their artistic talents and investigate innovative techniques. With VanceAI Art Generator, artists can experiment with various text inputs, allowing their imaginations to come to life in the form of breathtaking AI-generated artwork.
Art Enthusiasts and Amateurs
Not everyone is a professional artist, but that does not lessen the desire to explore artistic expression. VanceAI Art Generator allows art devotees and enthusiasts to unleash their creativity. It enables them to enter the world of AI Art without the need for sophisticated artistic abilities. With just a few keystrokes, anyone can transform text into mesmerizing artwork, imitating the styles of various artists and identifying their own artistic preferences.
Creators of Digital Content
In the current digital environment, visual content is of greater importance than ever. Many content creators including social media influencers, bloggers, and website operators, aim to engage their audiences with captivating visuals. The VanceAI Art Generator is a useful tool for digital content creators, allowing them to generate original and captivating images from text. Whether it's for blog headings, social media posts, or website graphics, the VanceAI Art Generator offers an easy yet powerful way to enhance visual content.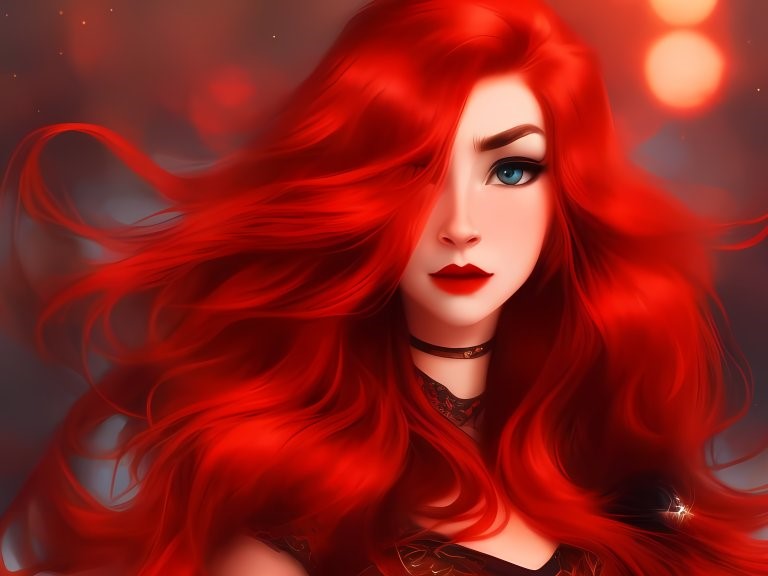 VanceAI Art Generator's Main Features
AI-base artwork creation
VanceAI Art Generator utilizes the power of machine learning to revolutionize art creation. It analyses text inputs and generates images that imitate the styles of various artists using sophisticated machine-learning algorithms. This cutting-edge technology enables users to investigate various art genres, practice with unique combinations, and produce breathtaking visuals.
One-click Image Creation from Text
The ability of VanceAI Art Generator to convert text into visually appealing pictures is one of its most notable characteristics. Users can input their unique descriptive text, such as a scene description or a concept, and watch it transform into a visually arresting image. Whether it's a tranquil landscape, a lively portrait, or an abstract design, the VanceAI Art Generator uses AI algorithms to interpret the input text and generate an image that captures its essence.
Diverse Artist Styles Imitation
Various art genres are a common source of inspiration for artists. VanceAI Art Generator permits users to choose from a variety of artistic techniques and apply them to their generated images. Whether you prefer the classic brushwork of Impressionism, the bold lines of Pop Art, or the intricate details of the Renaissance, VanceAI Art Generator can replicate these styles, allowing you to explore various artistic sensibilities and experiment with new visual expressions.
Personalizing AI Art
The AI Art Generator from VanceAI provides users with the option to modify AI-generated artwork. On the AI image generator's workspace, users can modify the image size to generate high quality drawings suitable for a variety of purposes. Moreover, creative prompts, art forms, and art styles can be customized to suit individual preferences. This level of personalization ensures that every single creation is unique and consistent with the artist's vision. Also, VanceAI's AI Face Generator can help you generate art-style faces.
Step-by-Step Guide to Using VanceAI Art Generator
Utilizing VanceAI Art Generator is a simple process that enables users to express their creativity without difficulty. Follow these straightforward steps to begin:
Step 1. Visit the VanceAI website or obtain the Art Generator. Launch the VanceAI Art Generator.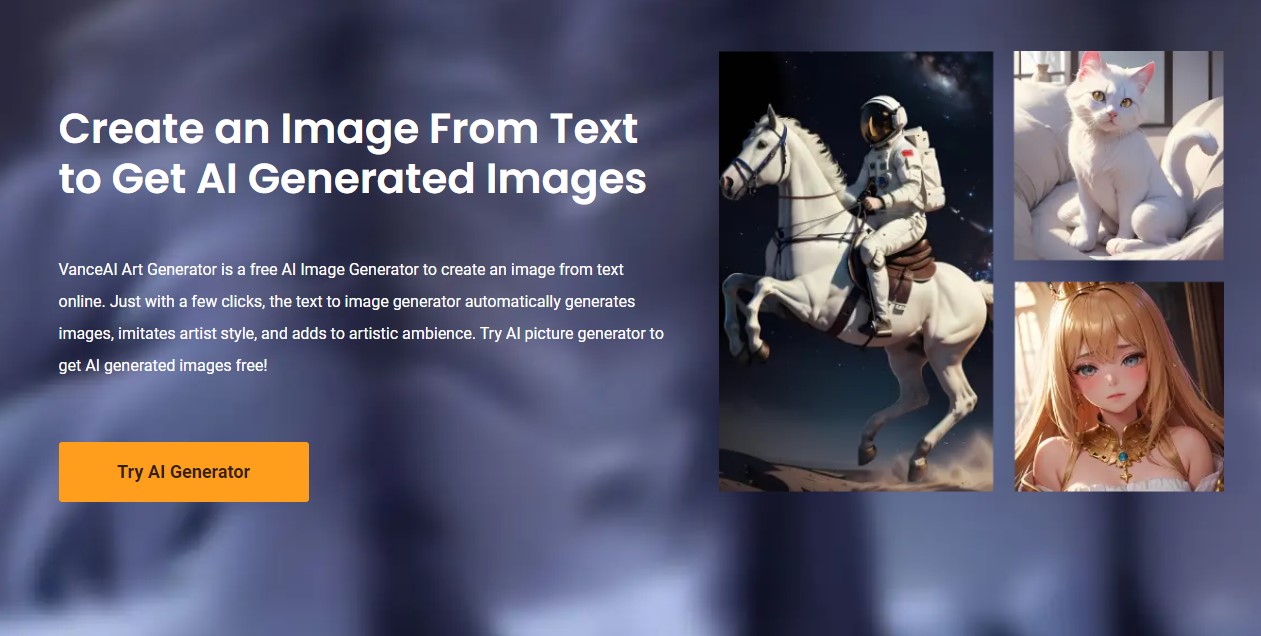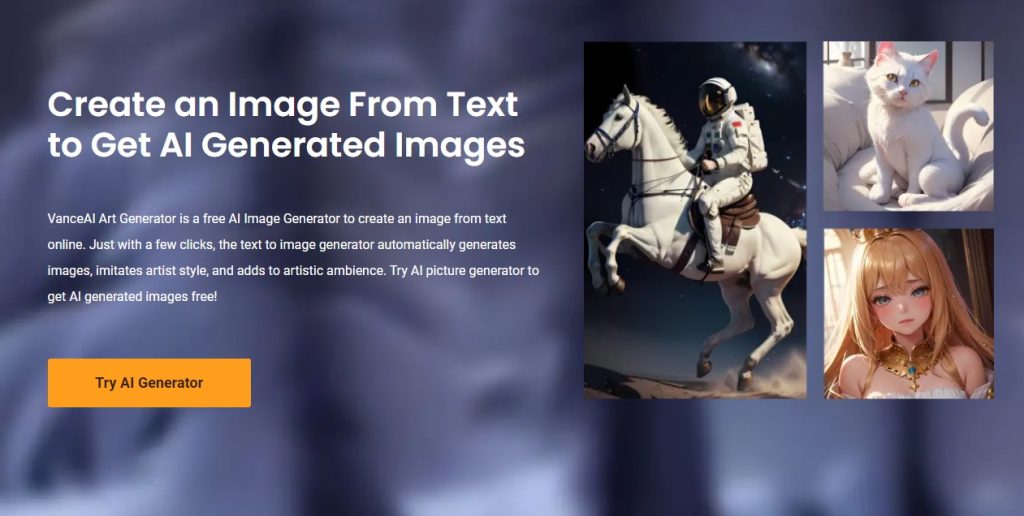 Step 2. Enter your desired text input, describing the concept or scene you wish to visualize.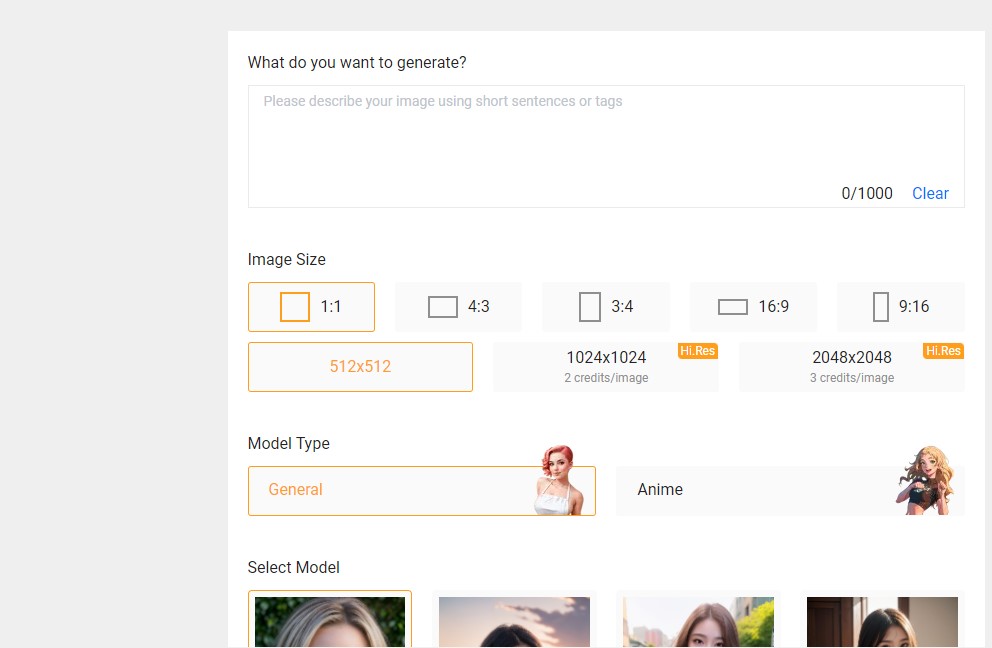 Step 3. Customize the image dimensions and image size according to your intended purpose. Choose the art style or artist aesthetic to apply to the generated image. Click the "Generate Now" option.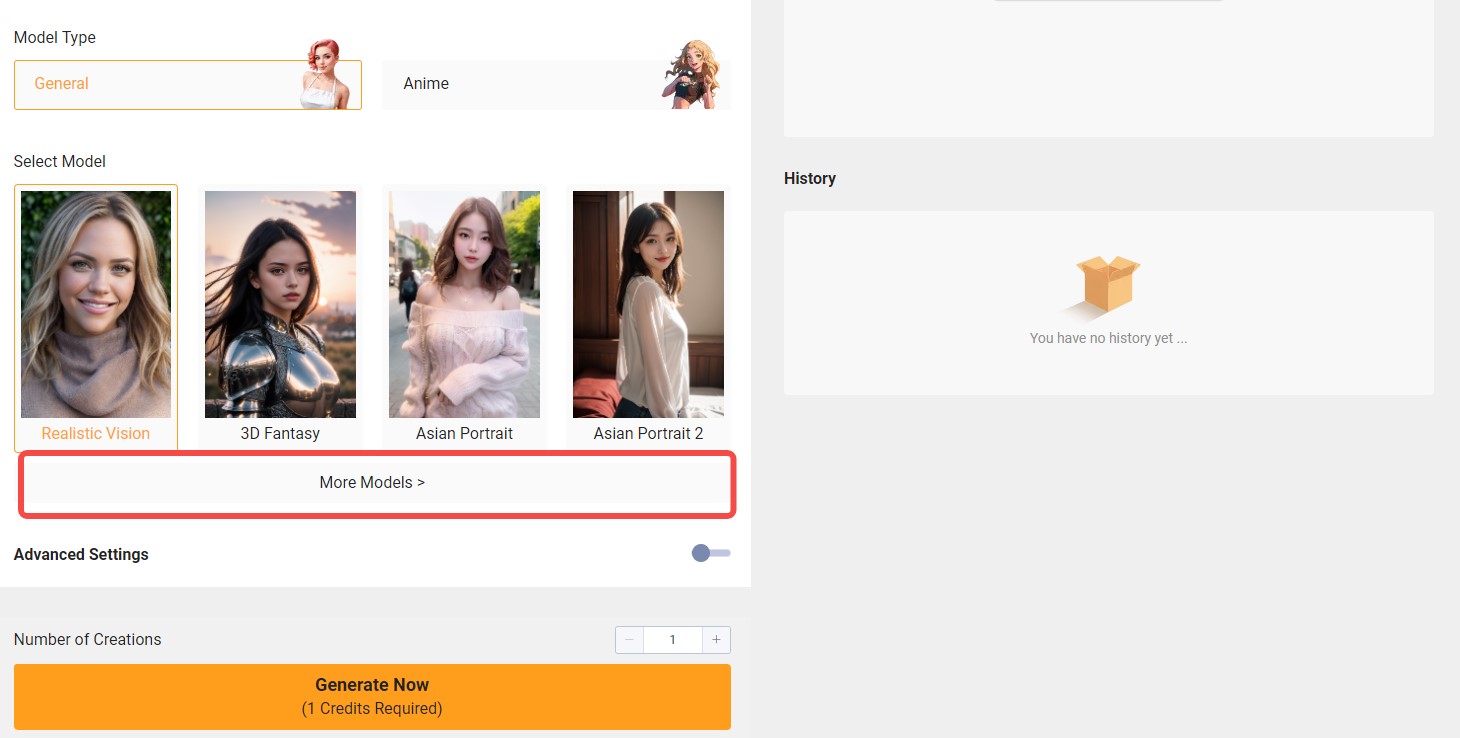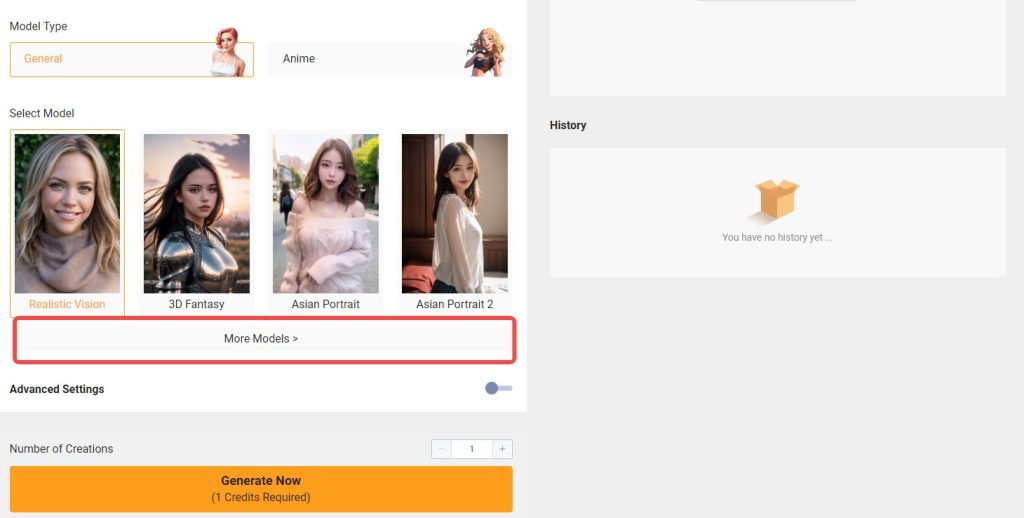 Step 4. Preview and download high-resolution versions of your artwork.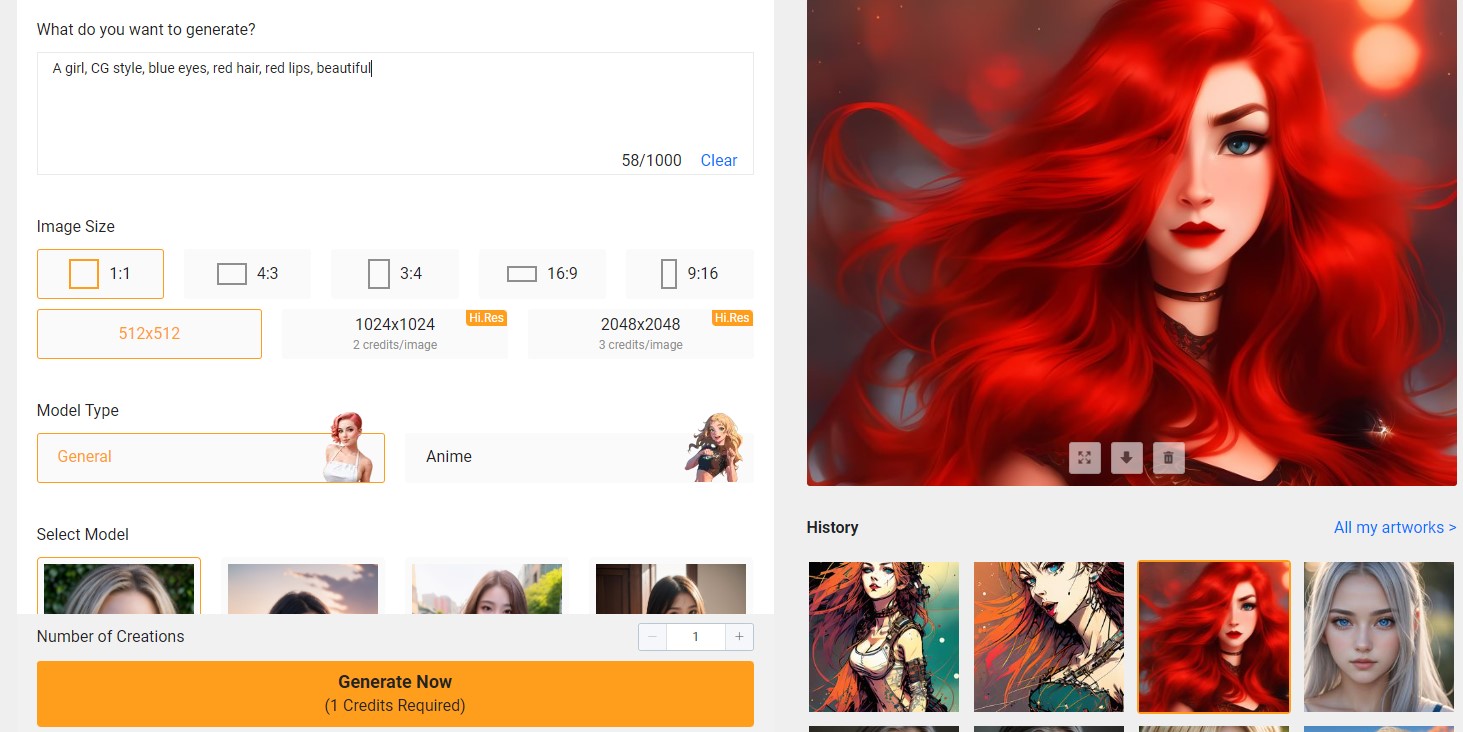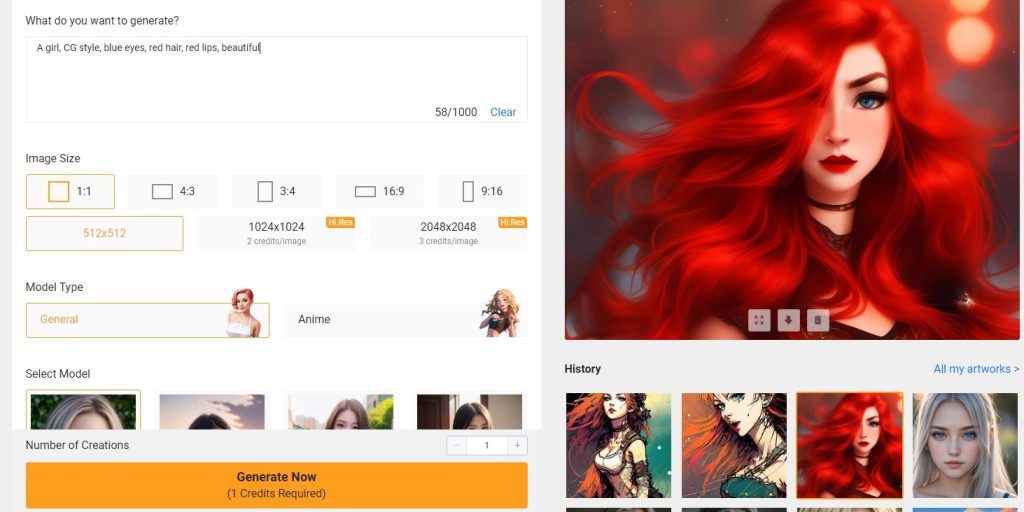 Experiment with various text inputs, art styles, and customization options to discover an infinite number of artistic expression options with VanceAI Art Generator.
More about VanceAI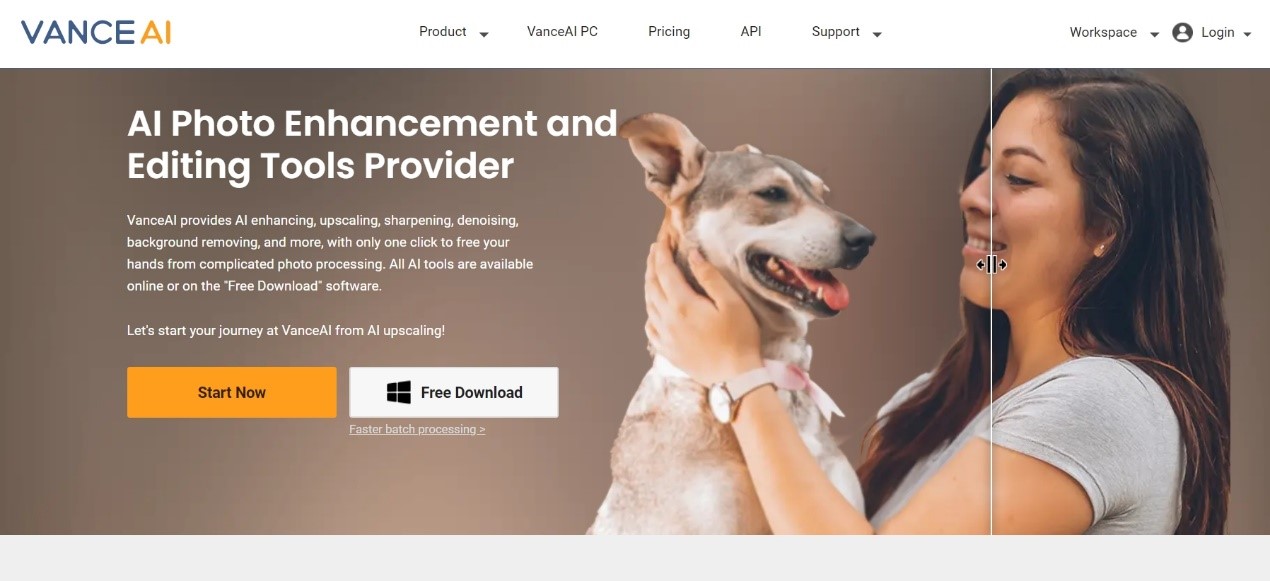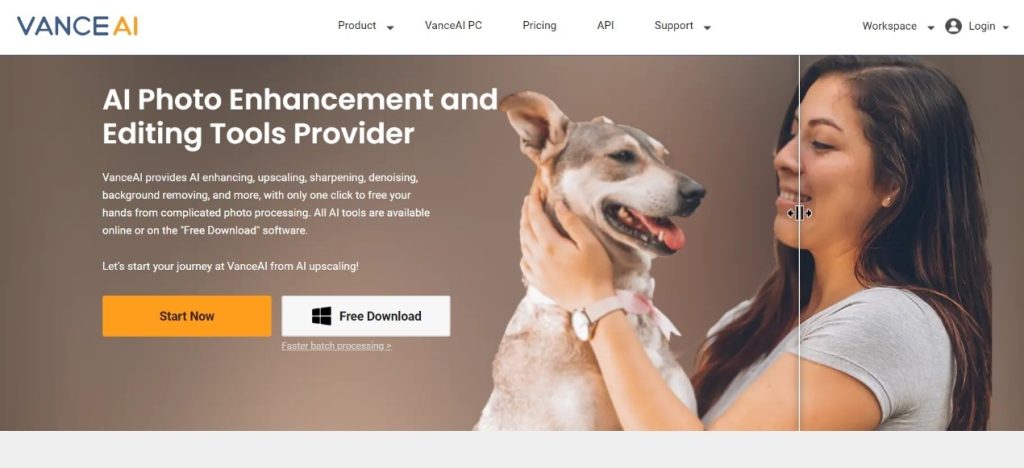 VanceAI is a prominent provider of AI-powered solutions that empower individuals to develop and express their creativity. It enables artists, designers, content creators, and enthusiasts to maximize their productivity, such as by using BGremover to design the ideal object shape.
By developing innovative tools, VanceAI seeks to revolutionize how we interact with art, photography, and visual content. VanceAI Photo Editor permits the combination of more efficient tools. Consequently, you can visit its website to learn more about it, or you can simply download VanceAI PC.
Final Verdict
VanceAI Art Generator provides a revolutionary method for exploring diverse artistic expressions through AI Art. With the capacity to create images from text, imitate artist techniques, and permit customization. The VanceAI Art Generator opens up a world of opportunities, allowing you to create captivating, AI-generated artwork that captivates and inspires. Take advantage of this opportunity to test out VanceAI Art Generator and embark on a voyage of artistic discovery.