Create a Basic Ad in Photoshop: Easy Guide. You will notice that there is an available project at a low-level budget on freelancing websites. If you accepted a low-level budget and you have not enough money to hire a designer for making ads, then you have to do this work yourself as a digital marketer.
Don't be worry about the design, this is not rocket science. We will talk about some easy steps in this article that will help how to make ads by using Adobe Photoshop. Doesn't matter whether the ads for Google or Facebook.
The basic design is basic, you need to understand and learn about basic design, then if the designer is not available you can make ads easily.
Friends I'll be using Adobe Photoshop, Adobe Photoshop is a huge and common digital designing software in the world. There is no limit you can also use Adobe Illustrator (AI), Corel Draw, or Photoshop (PS). Your basic aim is ads creation. Let's take a look at how to create a basic ad in Adobe Photoshop.
Create a Basic Ad in Photoshop
You need to click on a file and then new, you can also press Ctrl+N. After clicking, you will see a dialog box on the pc screen. Adobe will ask you how much size do you want to create a picture or ad. In this dialog box, you can put ad size. Google provides some display ads size so you can select Google ad size for your ad.
For example, I want to create a 300 x 600-dimension ad. According to my personal practice, I often make A4 size ads for Facebook ads. We used a page in Pakistan is called A4 size. You need to select width and height base on your own requirement.
Before the select width and height, you need to select the name. you can also select the background color; after that, you can click on the ok button.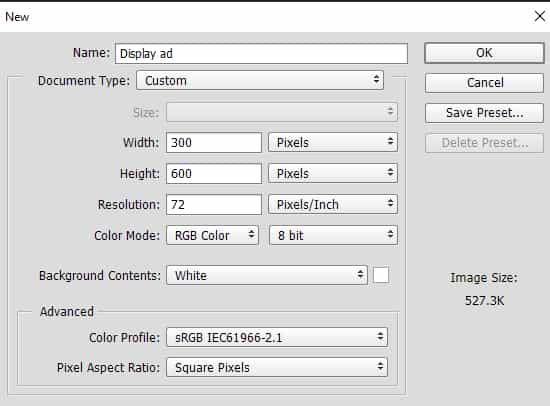 Concepts of Layers
The next thing that is very important for understanding Adobe Photoshop is the concept of layers. Might be some people will be disagreeing with me that the concept of layers is advance but no if you understand or learn the concept of layers then creation ads are very easy in Adobe Photoshop. Let's take a look at how to create a layer but after the learning layer let me explain what is actually layer.
There are different elements when you are making an ad, which might be text or picture include. Might be you are using 3 to 5 pictures in an ad, some are coming at the front and some are back, this is possible through layers. You add media in a layer in the form of text and picture. If you write a word a layer will be created.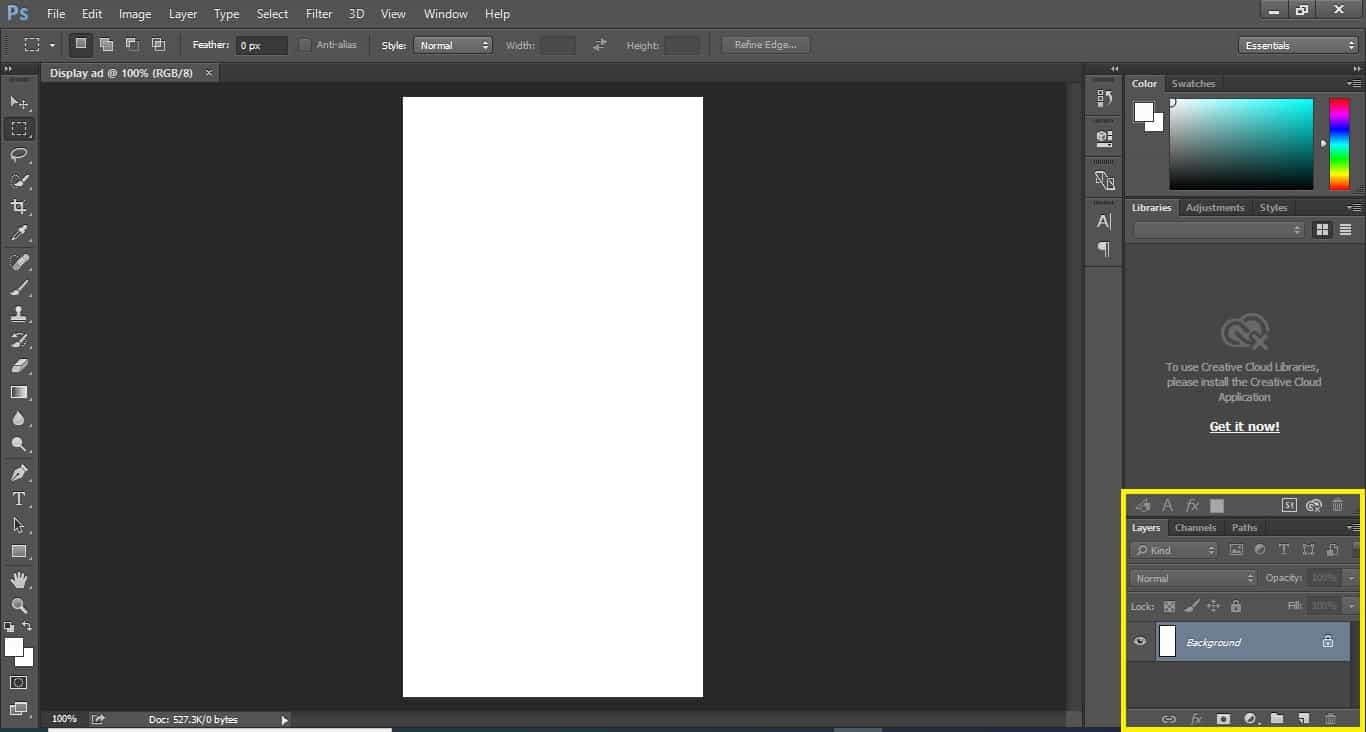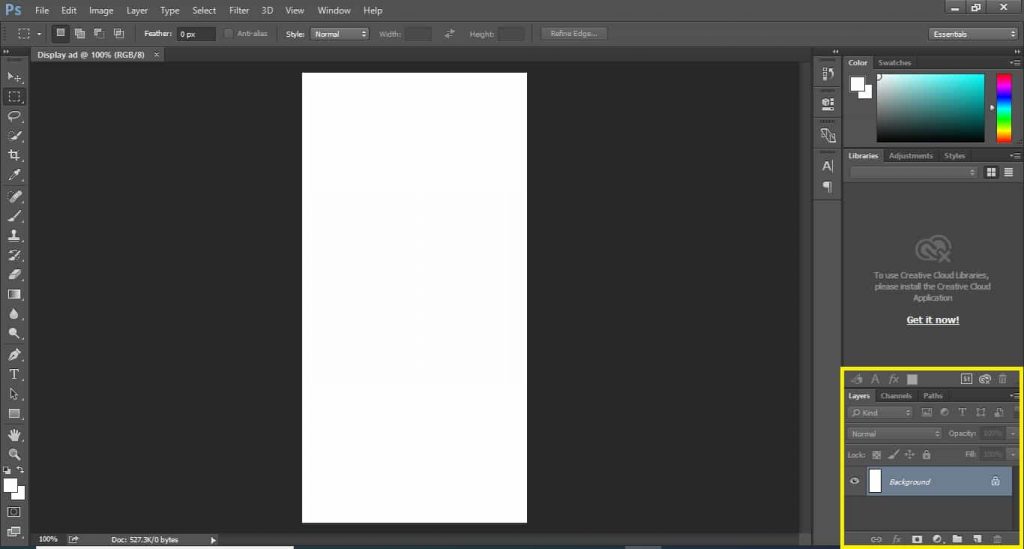 How to create a Layer?
At the right side bottom, you can see the layers, these are all those layers that are used for creating an ad. If you want to create a new layer just click on create a new layer at the bottom of the page. You can also give the name of the layer.
If you want to hide the layer you need to click on the eye icon of the layer. When you want to delete the layer just right click on the layer then you can delete. In this way, you can create an ad for Google or Facebook according to your own requirement.
Read more: How to Carefully Deal with Facebook Client Page