Mouse Dpi sensitivity settings are the major problem in the PUBG emulator. After reading this article we sure you are able to control 100% recoil in PUBG Mobile.
Are you thinking that mouse Dpi is different for the various mouse? Yes, you are right. Different companies make a mouse for PC & laptops and have a different type of DIP such as 4000 Dpi mouse, 32000 Dpi, and so on.
Normally the mouse has 300-to 1000 dpi, but the gaming mouse has 1000 to 32000 dpi, which might be above this. The price of a normal mouse is roundabout Rs. 300 only.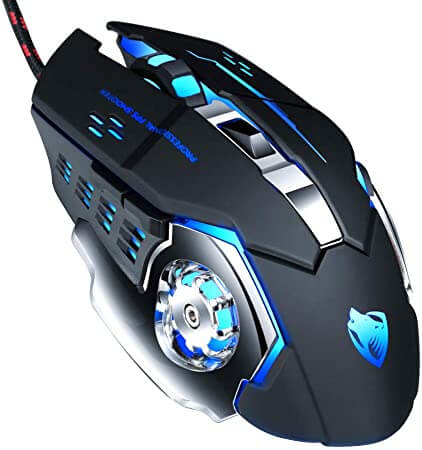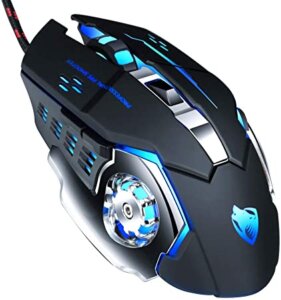 Before starting, the discussion on the sensitivity setting let me tell you about DPI. What is mouse DPI and how it does work?
What is the Dpi on a standard Mouse?
DPI abbreviation for (Dots per Inch), Dpi specially used for measuring mouse sensitivity performance. The higher dpi mouse can move quickly on the PC screen. Such as a gaming mouse, a type of mouse that has high dpi that can move quickly.
High mouse DPI setting senses and reacts to minor movements. Might be a higher DPI isn't always better.
According to Microsoft Support:
DPI is the standard used to measure the mouse sensitivity, expressed as the number of DPIs (dots per linear inch) that a device can detect
Note:
These unique sensitivity settings are proven to be the best for PUBG Mobile Emulator PC ever
Use of the high dpi mouse is recommended as it has a DPI capacity of up to 4000
Dpi Mouse Sensitivity Setting for PUBG Emulator
Change mouse sensitivity dpi settings, this sensitivity setting is especially for 4000 dpi mouse, that not means you cannot use these settings for another mouse. Some pictures are attached that can help to set the mouse dpi sensitivity settings for the PUBG emulator.
Camera Sensitivity Settings (Free look)
Set 3rd person camera at 40%
Fix camera at 45%
1st person camera at 25%

Camera Settings (Screen is swiped without Firing)
3rd person no scope = 20%
1st person no scope = 30%
Red dot, Holographic, Aim assist = 8%
2x scope = 9%
3x scope = 1%
4x scope, VSS = 1%
6x scope = 1%
8x scope = 1%

ADS Sensitivity Settings (Screen is Swiped While Firing)
ADS sensitivity can affect the sensitivity of the camera:
3rd person no scope: 30%
1st person no scope: 42%
Red dot, Holographic, Aim assist: 10%
2x scope: 10%
3x scope: 2%
4x scope, VSS: 2%
6x scope: 2%
8x scope: 5%

Gyroscope Settings
Normally Gyroscope settings do not affect recoil while playing PUBG on an emulator. So you can avoid this if you want.
The 3rd person no scope at 50%
The 1st person no scope at 50%
Red dot, Holographic, Aim assist at 9%
2x scope: 9%
3x scope: 1%
4x scope: 1%
6x scope: 1%
8x scope: 2%
Final Thought
I hope you understood, how to change mouse sensitivity dpi settings. Mouse dpi does matter while playing the PUBG Mobile game on an emulator. If you have a good gaming dpi mouse then you need to follow the settings that are mentioned above. Might be your game recoil will increase but don't worry, take some time and do practice regularly, one day you would decrease recoil and will play like a pro player.