The fourth, probably the last, announcement of the upcoming fall update for Clash of Clans 2020 has arrived, and this is a brand new super troop unit – the Super Minion!
The Super Minion is an enhanced version of the regular Minion.
Compared to its regular version, the Super Minion is significantly FATTER; this is one of the biggest improvements in the game in terms of HP boost. The Super Minion has 5 times more damage per second than the normal minion, 15 times more health, and occupies 12 spots instead of 2.
One of the main disadvantages of this unit is that it can activate aerial bombs and air search mines, while a normal minion only activates aerial bombs.
Special Ability: Long Shot
The special ability is similar to the radioactive minion from the Builder's Village: when the super minion is released, it makes the first five attacks from a greater distance, while dealing with additional damage. And this is a pretty long distance.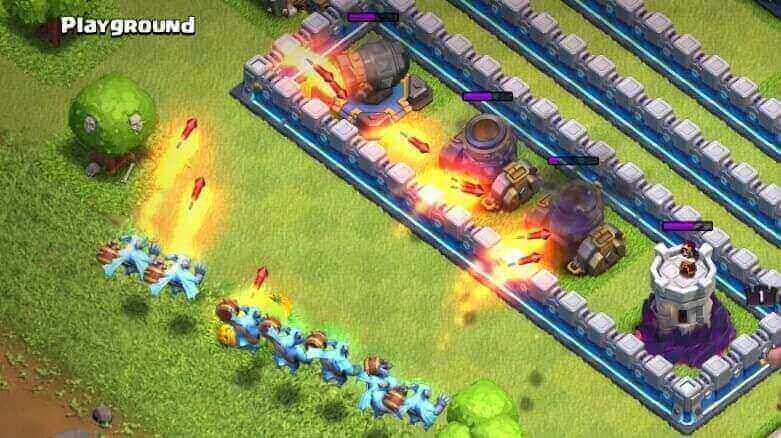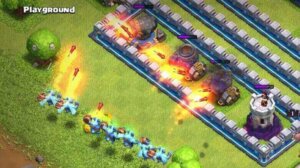 The increased attack range makes the Super Minion probably one of the best units for clearing certain buildings at the beginning of an attack, in order to prepare the correct approach or to destroy a certain defense so that it does not annoy during the attack.
The firing range during the first five hits is so great that neither the Inferno Towers, nor the Air Defense, nor even the Town Hall with the Queen of Archers can reach it.
Super Minion Characteristics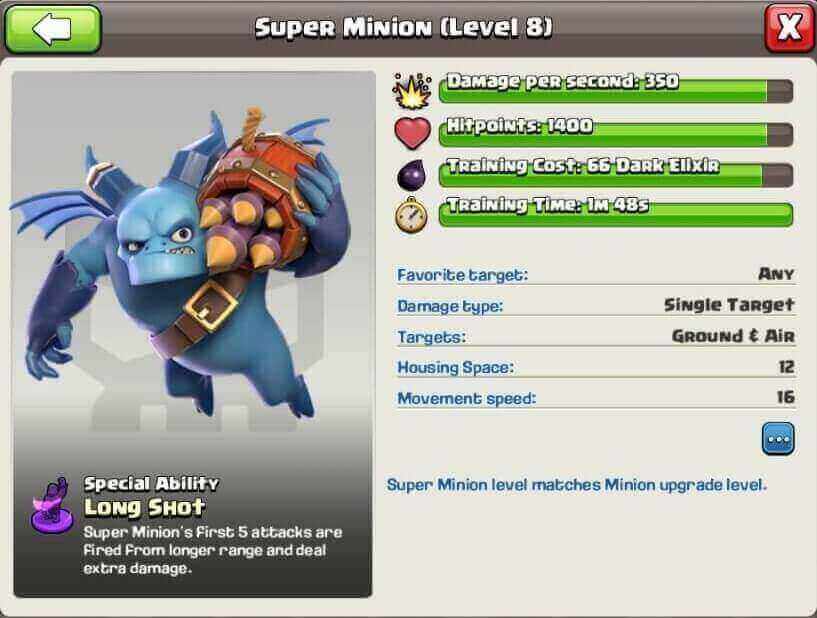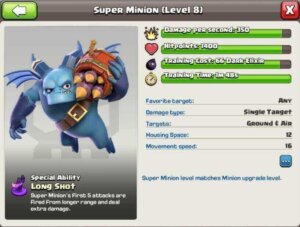 To strengthen your minion and turn him into a super warrior, you will need 60,000 black elixirs, the Town Hall of level 12 and above, and the minion itself at least level 8. The buff lasts 7 days.
| | | | | | | |
| --- | --- | --- | --- | --- | --- | --- |
| Level | Damage per second | HP | Training cost | Training time | Takes place | Upgrade cost |
| 8 | 350 | 1400 | 66 | 18 sec | 12 | 60,000 |
| nine | 375 | 1500 | 72 | 18 sec | 12 | 60,000 |
A special video has been released on the official Clash of Clans channel, which shows the features of the super minion's attack.
With this, the fourth announcement of the fall update came to an end.