Zoning kitchen design can be grueling at times but with the right type of equipment, this task becomes more straightforward. Commercial kitchen wall shelving allows the staff to divide the area into highly functional spots. Thus, stainless steel kitchen shelves attached to the wall can become a solid storage zone for keeping every ingredient, item, or object in the appropriate place and in the required conditions. Steel wall shelves come in various shapes and dimensions but metal always offers only impressive rates of durability and resistance to the external factors affecting it. Just inspect the kitchen features, already installed equipment, and the cooking tasks that are performed daily to pick the most suitable vertical unit, as it can be wired options for ventilation, units with solid surface and enhanced weight capacity, or hanging shelves with some add-on functional object, such as pot racks. Before making a choice of wall structures, consider all variables to make sure that such a shelf will not cause inconvenience or become a hurdle that hampers smooth personnel performance.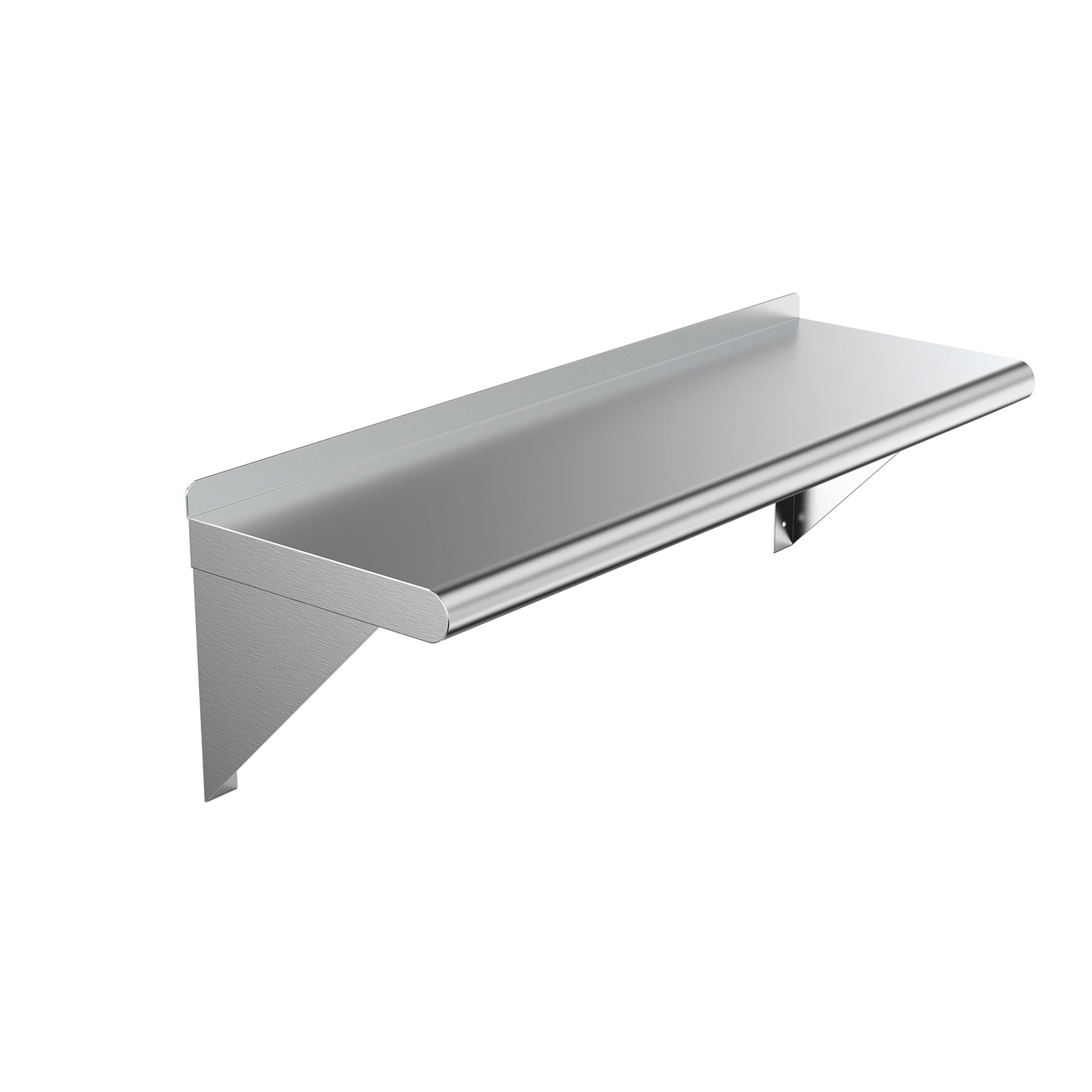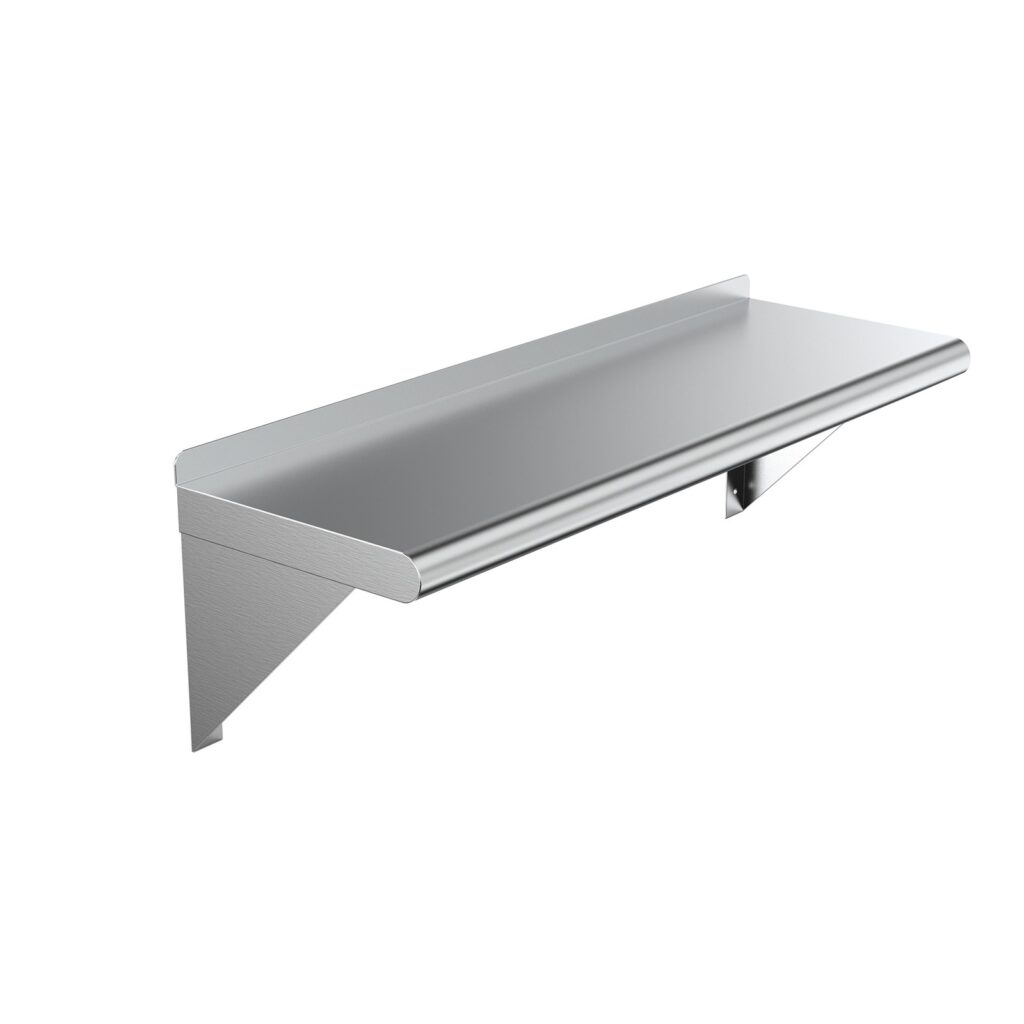 More stainless steel shelf types to enhance ergonomics in the kitchen
As for other storing alternatives, you can opt for an extra commercial kitchen wall shelving option for adding it to your working table. It can be the entire shelving systems both mobile and stationary ones. Such a choice depends on the commercial interior and which objectives you strive to attain. Key benefits are:
saving space and maximizing storage capacity;
optimizing every action in the professional kitchen;
creating more convenient working zones;
maintaining hygiene and cleanliness due to impressive stainless steel features.
To furnish a smaller commercial kitchen, you need to choose multifunctional items and remember about zoning and selecting commercial kitchen wall shelving wisely without ill-considered picks that can poorly transform any space making it a nightmare for the staff who work daily and perform thousands of tasks and processes. But from time to time some mistakes still happen, even in the most modern interiors. So apart from smart selection, smart avoidance of unnecessary things must also be your top priority. Otherwise, you can buy equipment that will not add any practicality. So vertical spaces must not be overloaded, there should be an adequate amount of shelves. The height, width, and shape must comply with ergonomic standards. And this rule must be applied not only to steel wall shelves but to any type of furniture.
Expand your culinary workspace efficiently by adding more units of commercial kitchen wall shelving, enhancing organization and maximizing functionality for all your essential commercial kitchen equipment.
More reasons to invest in shelving
On open-based units, you can place every item that must be accessed quickly. Ingredients, bottles with sauce, utensils, and other things will always be within the reach. However, evaluating the pros and cons, try to not overlook those downsides. And even if the stainless steel is impervious to dirt, stains, and scratches, it is still vulnerable to dust. So make your cleaning routine regular to avoid getting those dust particles into the food. If vertical shelves do not suit you, look through the AmGoodSupply catalog and find the perfect equipment for you.