What do you consider the job? Does this mean you have to get up in the morning, have breakfast, get ready, and go to the office where your boss is waiting for you? you will do work and after a month a fixed salary will be transferred to your account, or a job could mean something else.
If I tell you that you can get up from your time daily and work at will and not a fixed time to come salary, the money will come in a day and a month later.
If I tell you that such jobs really exist, we are not talking about the future rather, we are talking about the present at the movement, and this kindly of job is called "Freelancing".
What is freelancing?
We can define Freelancing as "a person who is self-employed, and sells his services on the internet for income is called Freelancing".
What it does means? You sell skills on the internet for income at the own giving time and further you charged custom amount.
How is that possible and what are the benefits of this? Let's take look at the benefits of Freelancing.
Benefits of Freelancing
There are the following benefits:
No Boundary
No boundary means, you are sitting at the little town, and a Canadian company makes a T-shirt, they search you and see that your work or skills are suited to them. They offer to you that you do social marketing for us and we will pay. So this is the first benefit of Freelancing is no boundary.
Own Time
You get up, eat, and work with custom time. Once the work is done, you can deliver it to your clients.
Own Price
The third one is your "own price" if you think you are professional and your skills are best than others you can charge a custom price for services.
Full Control
Full control means, that is, no boss, you are your own boss, you have full authority to work. I am sure that after knowing these benefits you will be very excited about Freelancing. I wish I could do a job like this, yes you can do.
Freelance Jobs for Digital Marketing
You are wishing that I resin the job and start freelancing but stop. Before the starting of freelancing, you need to know which jobs are available.
We will talk about the jobs that are available on the freelancing sites, by looking at these jobs you will have an idea of what skills you have to learn.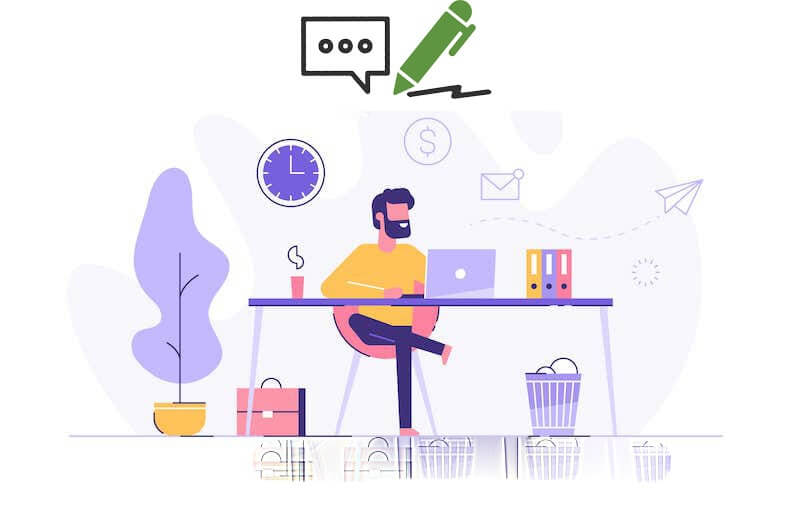 Related article: What is Digital Marketing and its 8 Types.
Social Media & Bloggish
Social media marketing is popular anyway and you will find the absolute creation of social media and blogs on top of freelancing websites. Related to this, what clients are requiring. There are the following requirements from clients.
[su_list icon="icon: chevron-right" icon_color="#3d902f"]
Content creation; that means the client will give you his requirements, create some great content and you will have to.
Community Management; that means you have to manage a community that gives the answers and interacts with the behalf of the company for those people that have similar interests.
Advertising; after creating content you also have to share content in a mass audience. This job is trending at the top on social media and blogs freelancing websites.
[/su_list]
Search Engine Optimization
SEO or Search Engine Optimization is a very technical word, if you want to more knowledge about the SEO read this article 12 Basic SEO Tips For Beginners to Improve Website Ranking.
Online Selling
What is online selling? we've heard of selling that sale something face to face but what about the online selling? For some clients you have to do lead generation, If the client says that these are our products then you have to find new customers for us. So this job will be done by using selling skills and digital technology.
Online Campaigning
Online campaigning is part of content creation and social media in which three things are very essential. You have to do these three things correctly; these things are important for online campaigning.
[su_list icon="icon: chevron-right" icon_color="#3d902f"]
What to post?
When to post?
Where to post?
[/su_list]
Email Marketing or Mobile Apps
Email marketing or mobile apps jobs are available on freelancing website, some companies say that these are our advertising material and we don't want to use Facebook for advertising so create a perfect mail and share with clients or customers. You have to do this work. If you have well Email writing skills, then this job is perfect for you.
Mobile apps are the latest trend; we all use the mobiles in which we also use the different types of apps. If you ever observe, there are running different types of ads on the mobile app screen.
In the end, you see this list and select who matches your passion and skills.
Read more: The Evolution of Marketing: Complete Discussion.